Supporting educators

with a multi-role, resourceful website.
Social and Emotional Learning and Mental Health Academy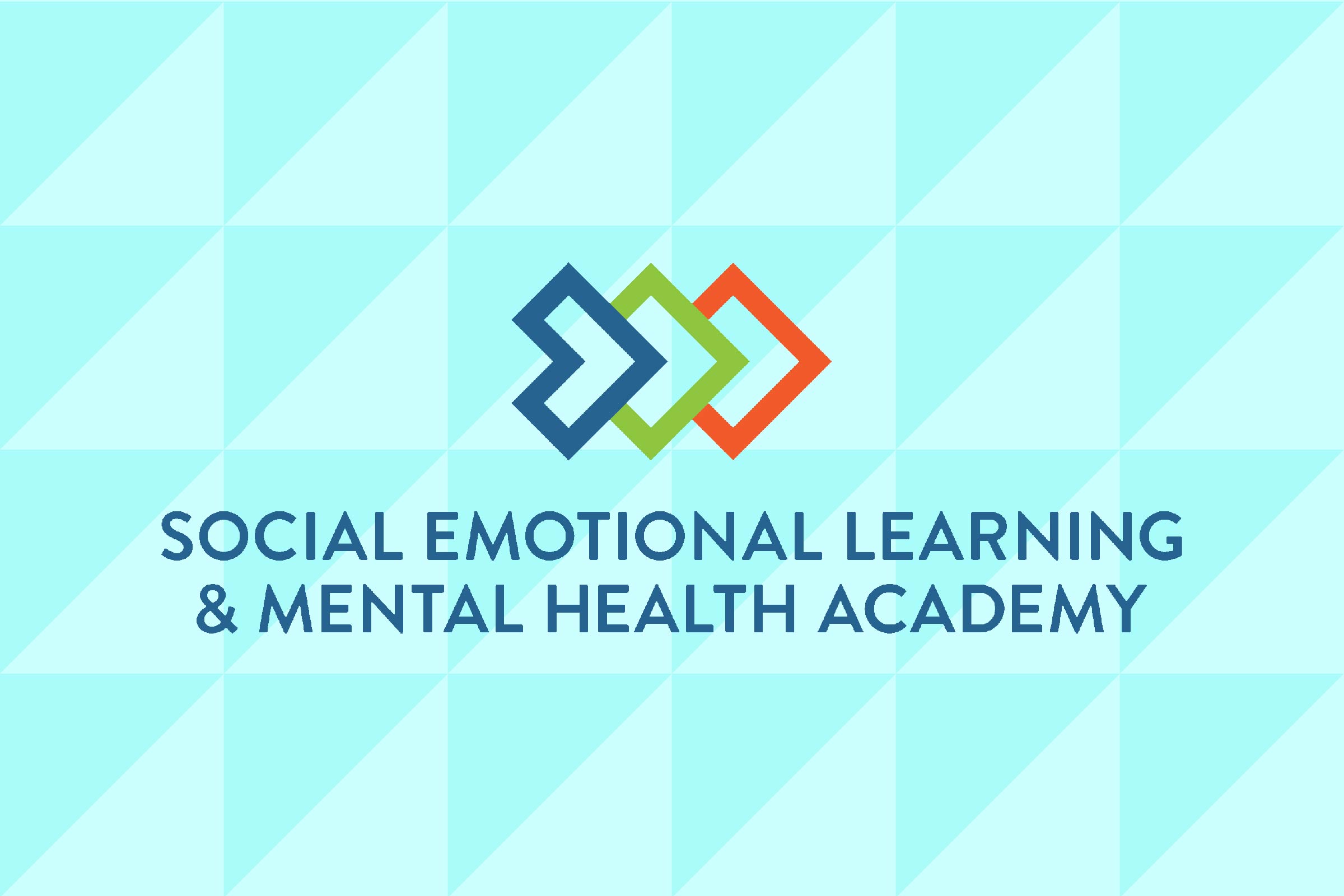 Working with CviaD was such a pleasure. Throughout the process, they were true partners, working with us to put forward the best website for our audience.
Shai Fuxman,
Project Director, EDC's Social Emotional Learning & Mental Health Academy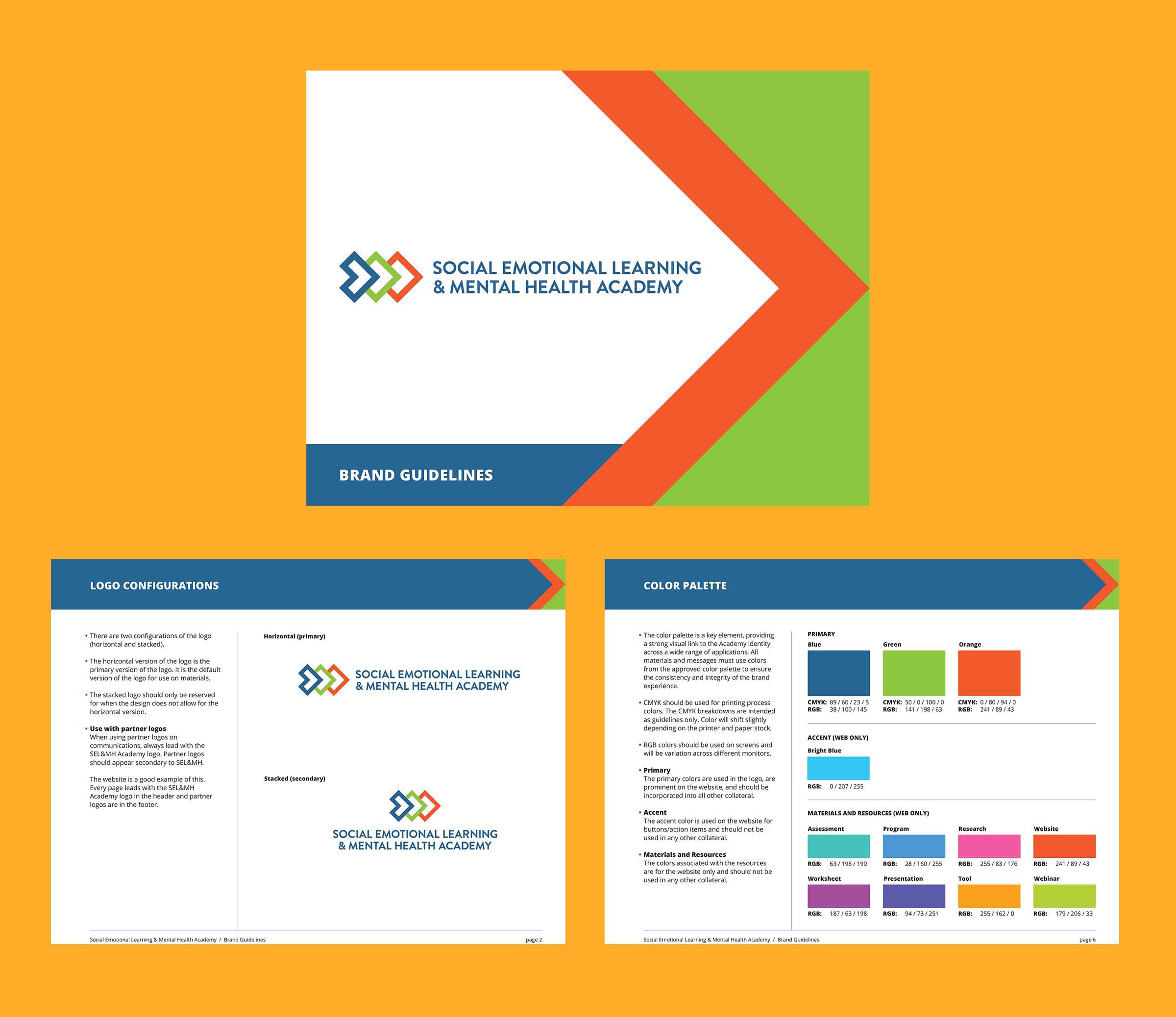 Our task
---
Digital Marketing, Visual Identity, Website
Growing numbers of educators across the country are investing time and resources in helping their students develop the social and emotional competencies needed to be successful—not only in school, but also in life. The Education Development Center (EDC) developed the Social and Emotional Learning and Mental Health Academy (SELMHA), a program of the Education Development Center (EDC), sponsored by Transforming Education and the Massachusetts Department of Elementary and Secondary Education. This program works with schools and districts across Massachusetts on coordinated approaches to the planning and delivery of Social Emotional Learning (SEL) and mental health programs and practices using a multi-tiered system of support framework.
To launch this initiative, SELMHA required a new brand identity, brand guidelines, presentation template, and an interactive, multi-role website built on a content management system (CMS) for easy management of content, users, and private as well as public access.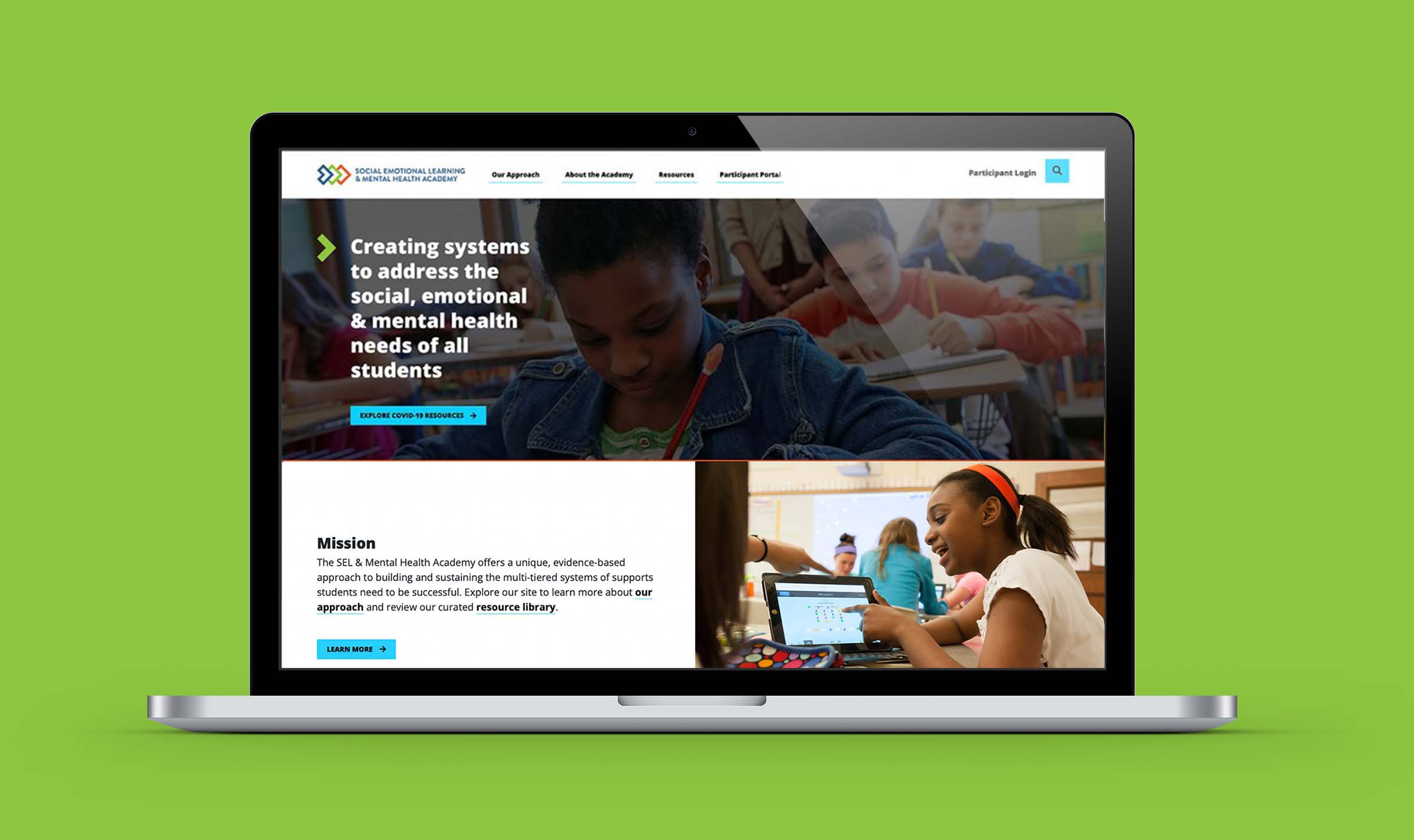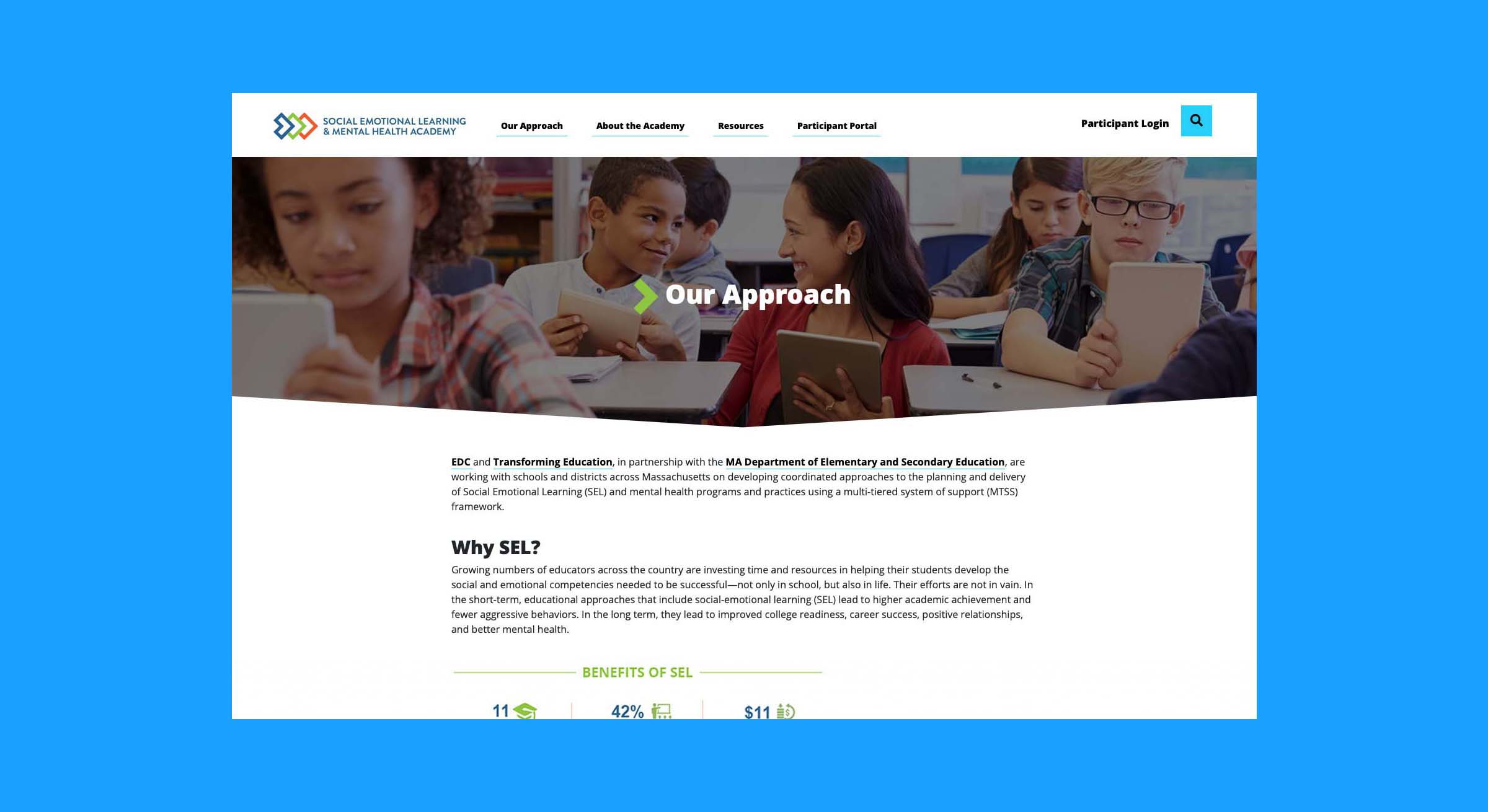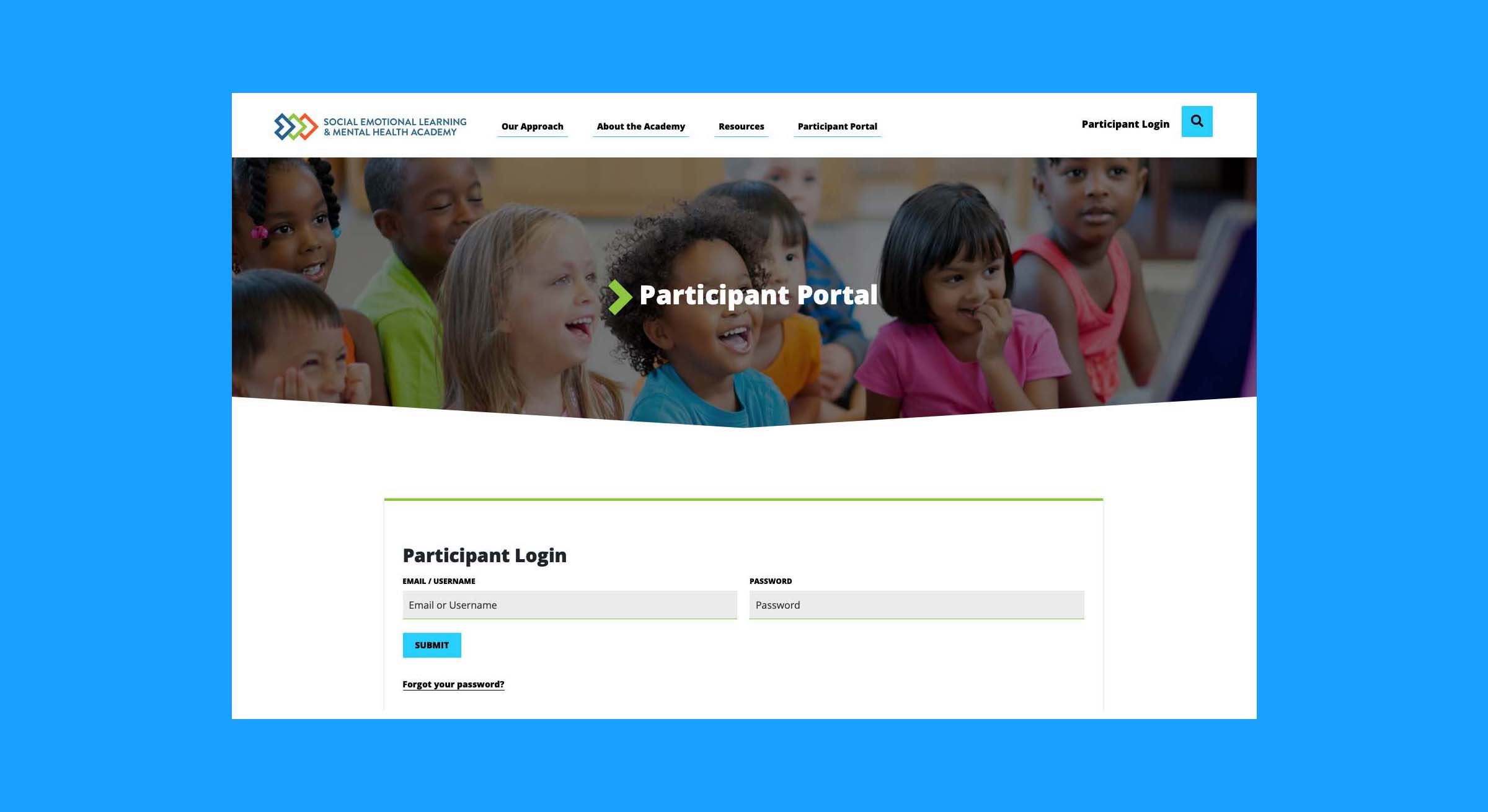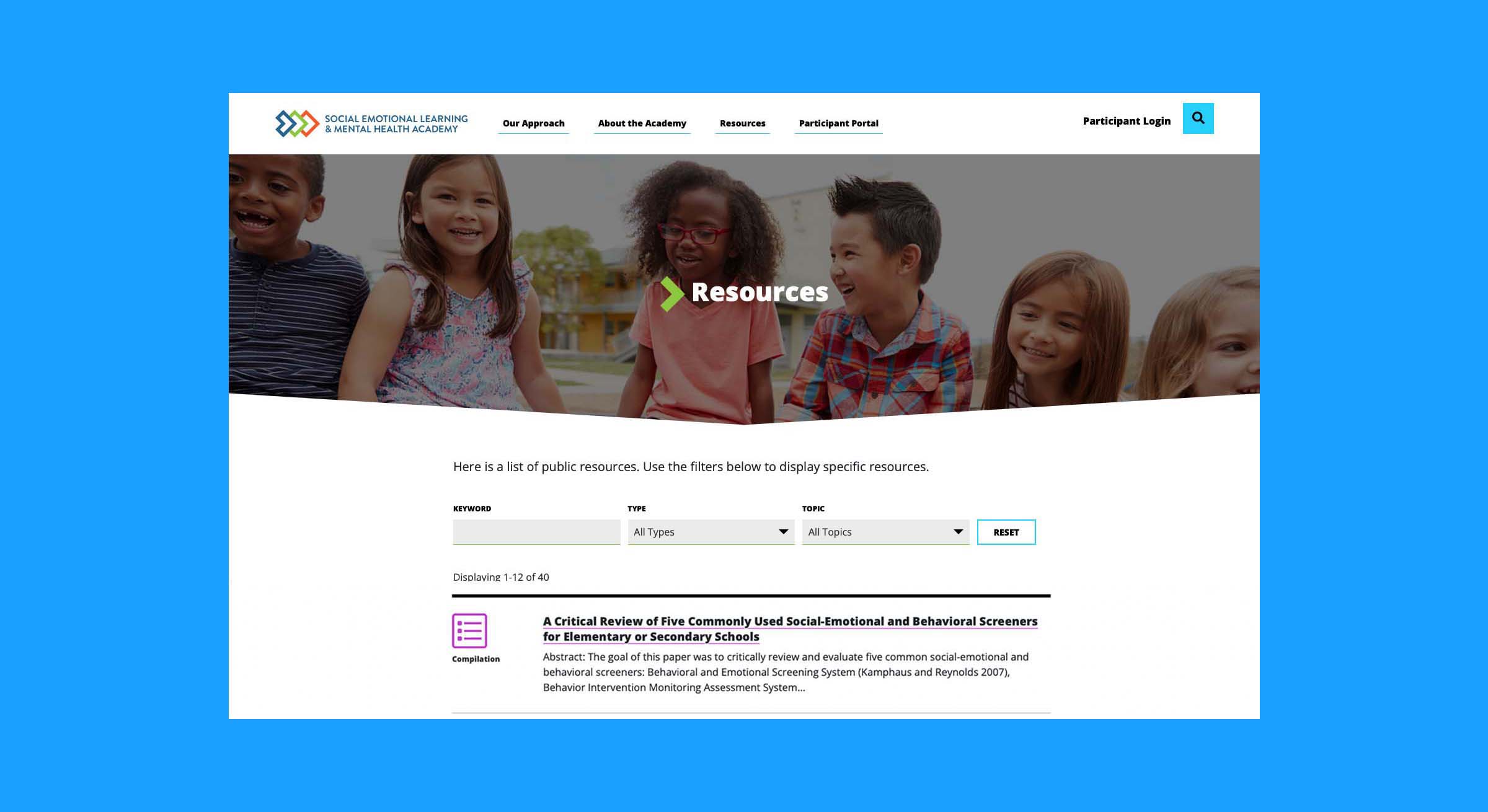 The results
---
CviaD led EDC through a comprehensive discovery process and strategy session that resulted in a new brand identity to represent the Social Emotional Learning & Mental Health Academy. The logo elements symbolize the Academy's unique, evidence-based approach to building and sustaining the multi-tiered systems of support to help students excel.
With the SELMHA initiative expected to continue to evolve and expand over the coming years, EDC also needed a flexible, future-friendly website. CviaD architected a custom solution using a Drupal CMS, and adding granular access controls, down to the individual cohort or class level; an invite-based registration flow; and fully responsive directories for materials and resources, including expandable, visual filters. CviaD implemented a site structure, user interface and functionality to support two main goals: 1. Promote the initiative to external audiences and allow them to easily access public information and materials, 2. Accommodate approximately 800 participants, including principals, teachers, and mental health providers, with participant-only content.