A capital campaign launched to
exceed all goals.
Accion International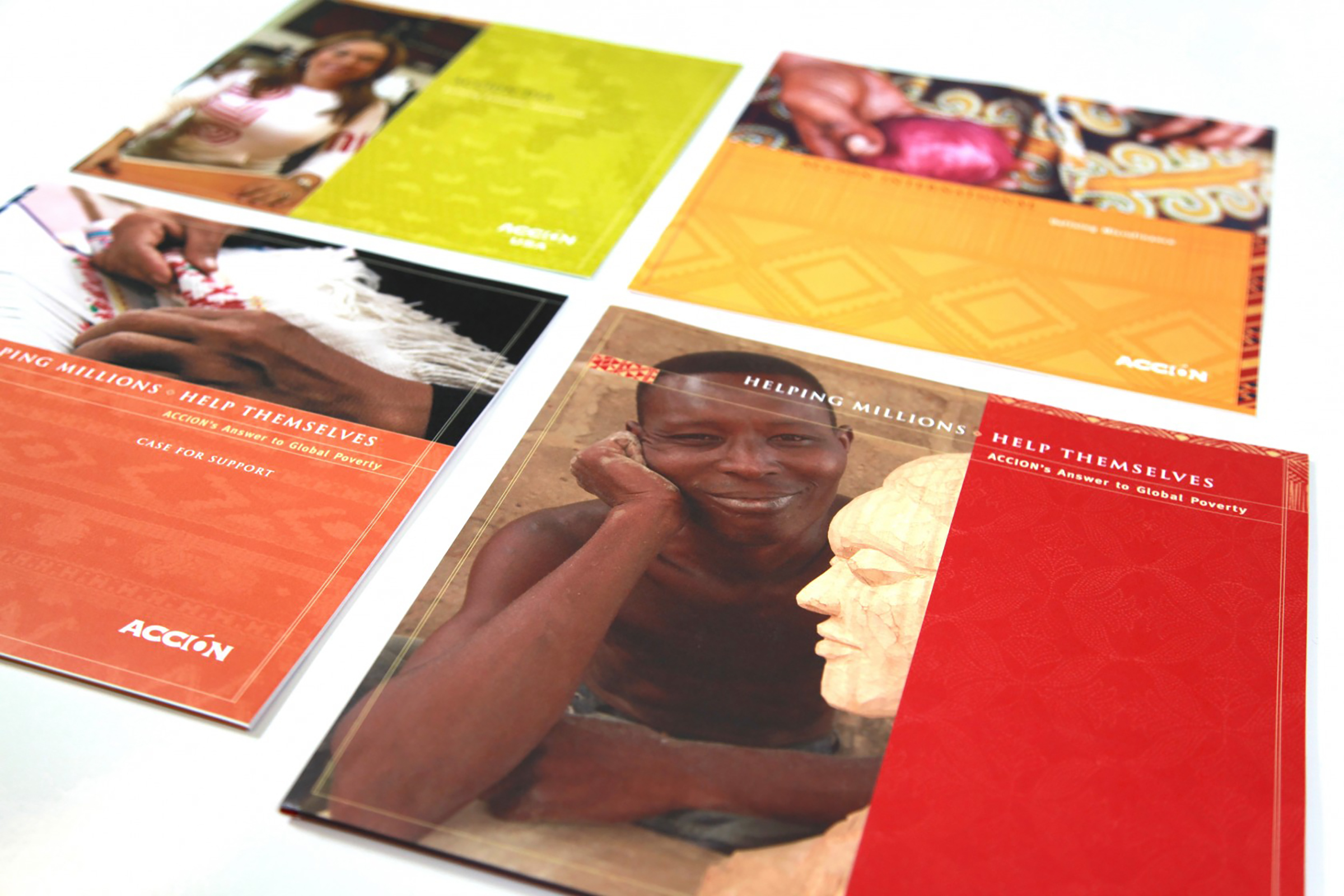 Our task
---
Digital Marketing, Event Marketing, Print, Visual Identity
Accion is a global nonprofit committed to creating a financially inclusive world, with a pioneering legacy in microfinance and fintech impact investing. As Accion continued to expand its reach around the globe, key milestones included helping to start microfinance institutions in underserved countries to empower the financially underserved in those regions with high-quality, affordable financial services.
To mark its 50th anniversary, and to fulfill its strategic plan, Accion International wanted to double the number of microfinance institutions in its network, which would enable three million women and men in 33 countries to launch their own small businesses and achieve greater economic stability. To achieve this goal, Accion launched a year-long $65 million capital campaign and merged all of its individual fundraising activities during this period.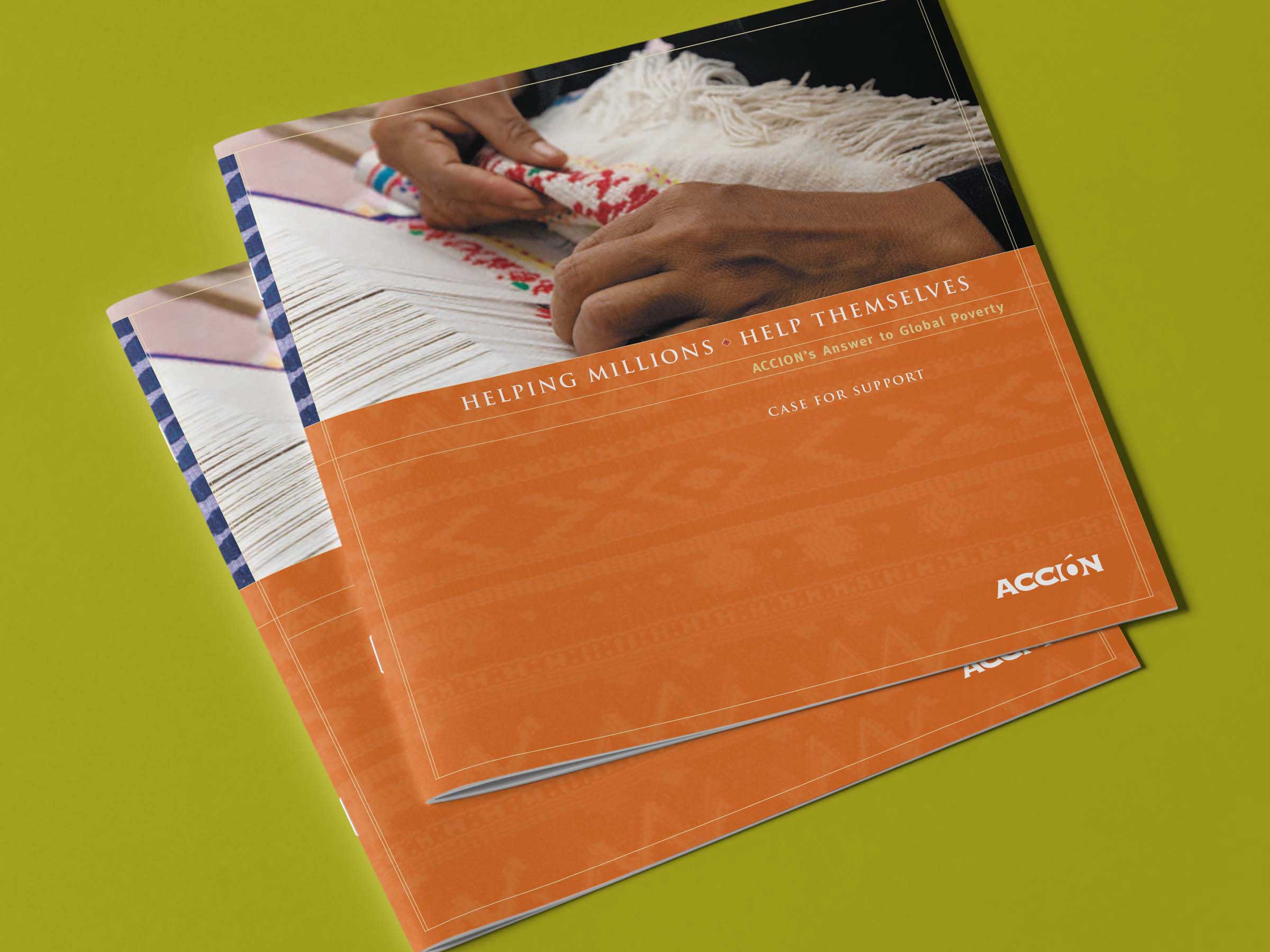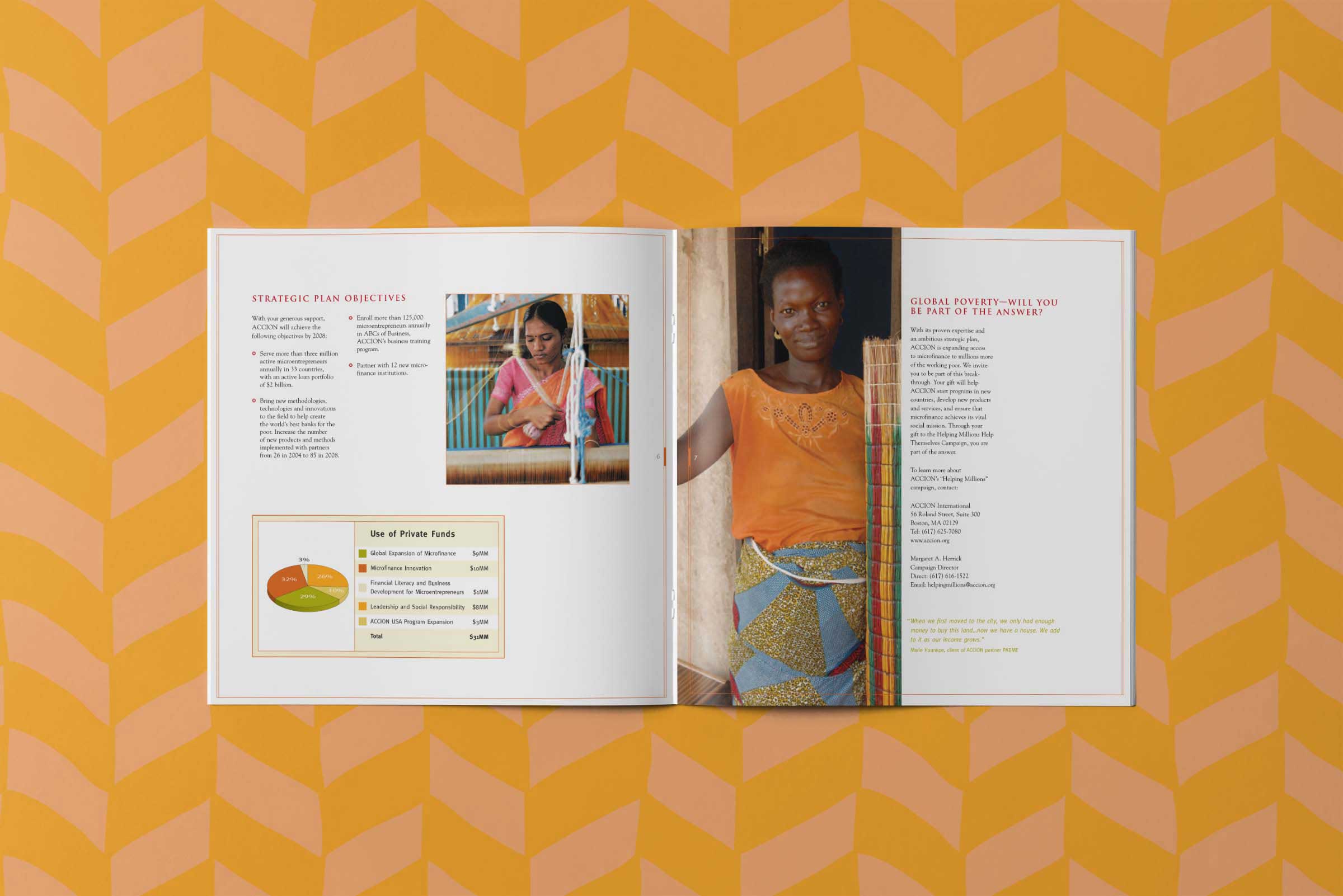 CviaD was invariably creative, patient and cool. Not only did they deliver great ideas, but they did it with a sharp eye to the schedule and the budget, managing the whole process—and our relationship—deftly and graciously. We loved working with them.
Bruce MacDonald,
(Former) Senior VP of Communications, Accion International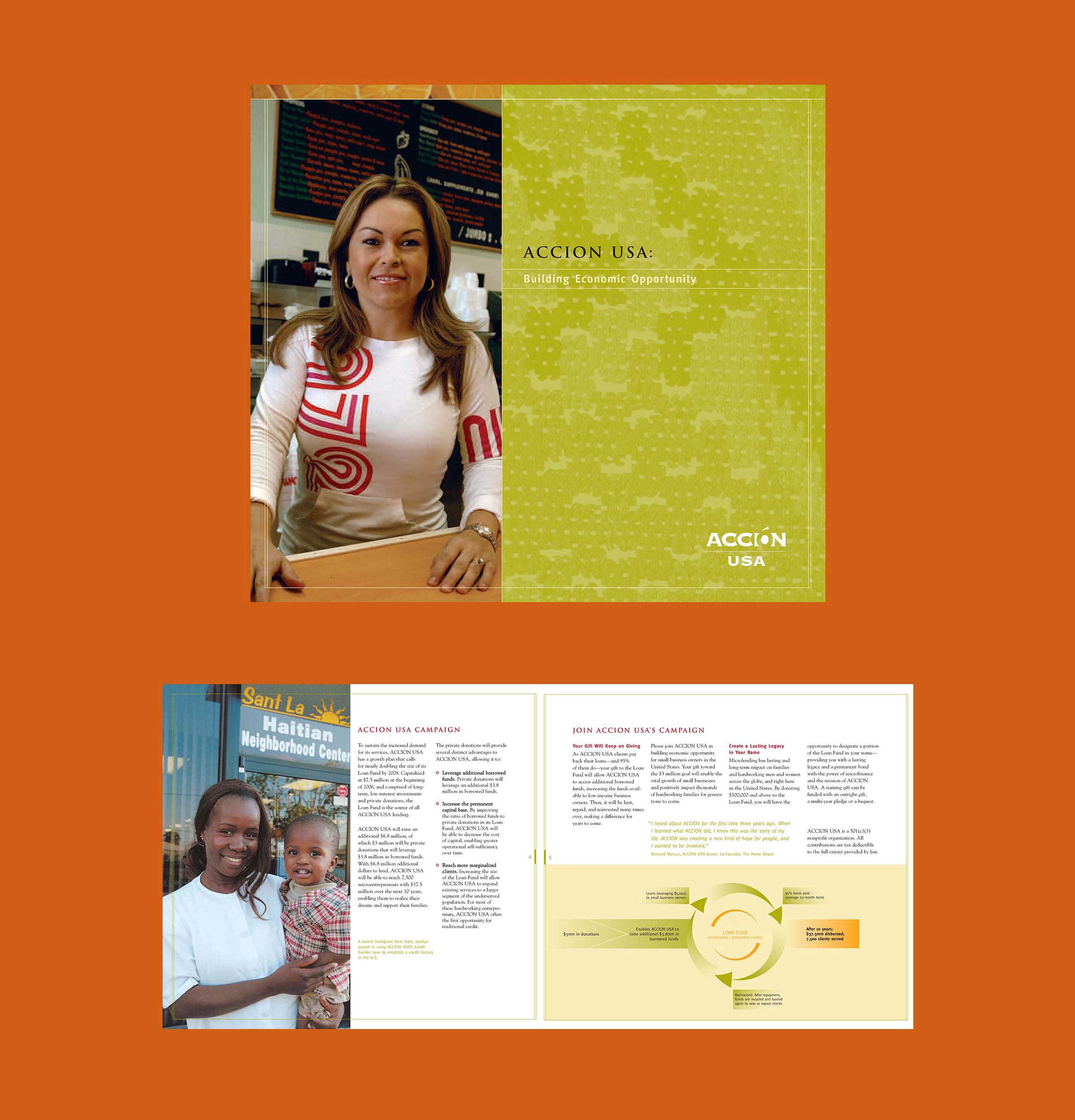 The results
---
As Accion's go-to agency for over six years, creating annual reports, event and marketing collateral, as well as international brand guidelines, CviaD also created the "Helping Millions Help Themselves" capital campaign brand identity and campaign kit. It included digital and print materials used both during and after the campaign. Informative and visually engaging, the solution resonated with varied audiences with a clear call to action. CviaD also created a marketing collateral campaign to drive attendees to the capital campaign launch event. The event generated 50% of its fundraising goal and the entire fundraising goal of $65 million was met within one year, as planned.