Constructing a brand platform
around a
DEI core.
InOrder Business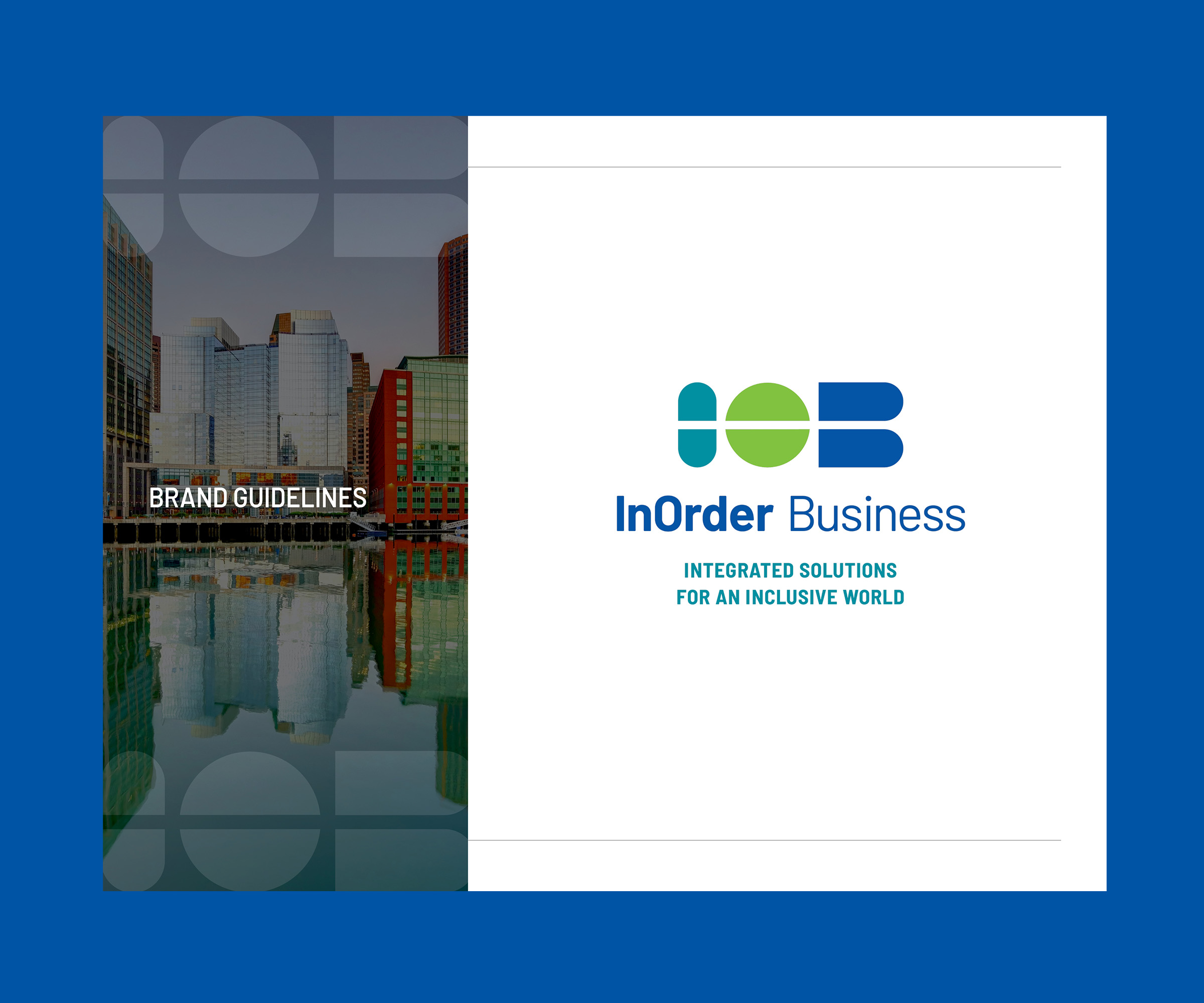 Our task
---
Brand Strategy, Digital Marketing, Naming, Print, Visual Identity
The company formerly known as "In Order Business Development Solutions" came to CviaD to update its branding. The company, which had originally been focused on administrative/business support for the real estate development and construction industries, had since evolve to focus primarily on full-service diversity solutions. As such, the name "In Order Business Development Solutions" no longer reflected the scope and mission of the current enterprise. To position itself for future growth and success, and to increase awareness and loyalty among its core constituents, the company needed a new name, brand strategy, and visual identity. The challenge and the goal was to establish a new company name and brand identity that more accurately reflected the company's current areas of work and emphasized its focus on diversity, equity and inclusion (DEI).
The creativity of the CviaD team in partnership with InOrder's vision was unsurpassed. They challenged us with fresh ideas, to arrive at the perfect branding. We are very happy with our new brand and look forward to continuing our engagement with CviaD as we grow.
Shelley Webster,
President & CEO, InOrder Business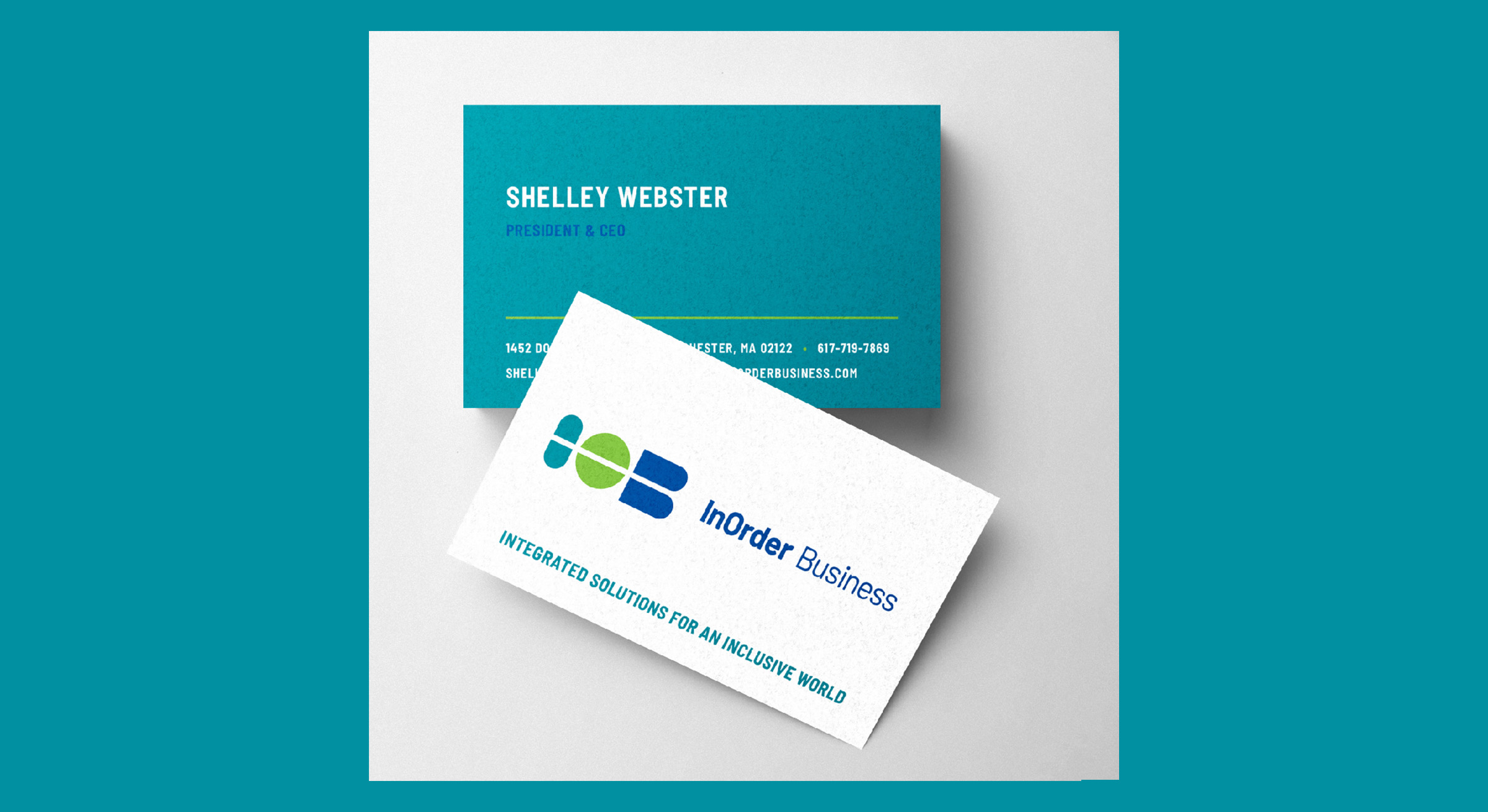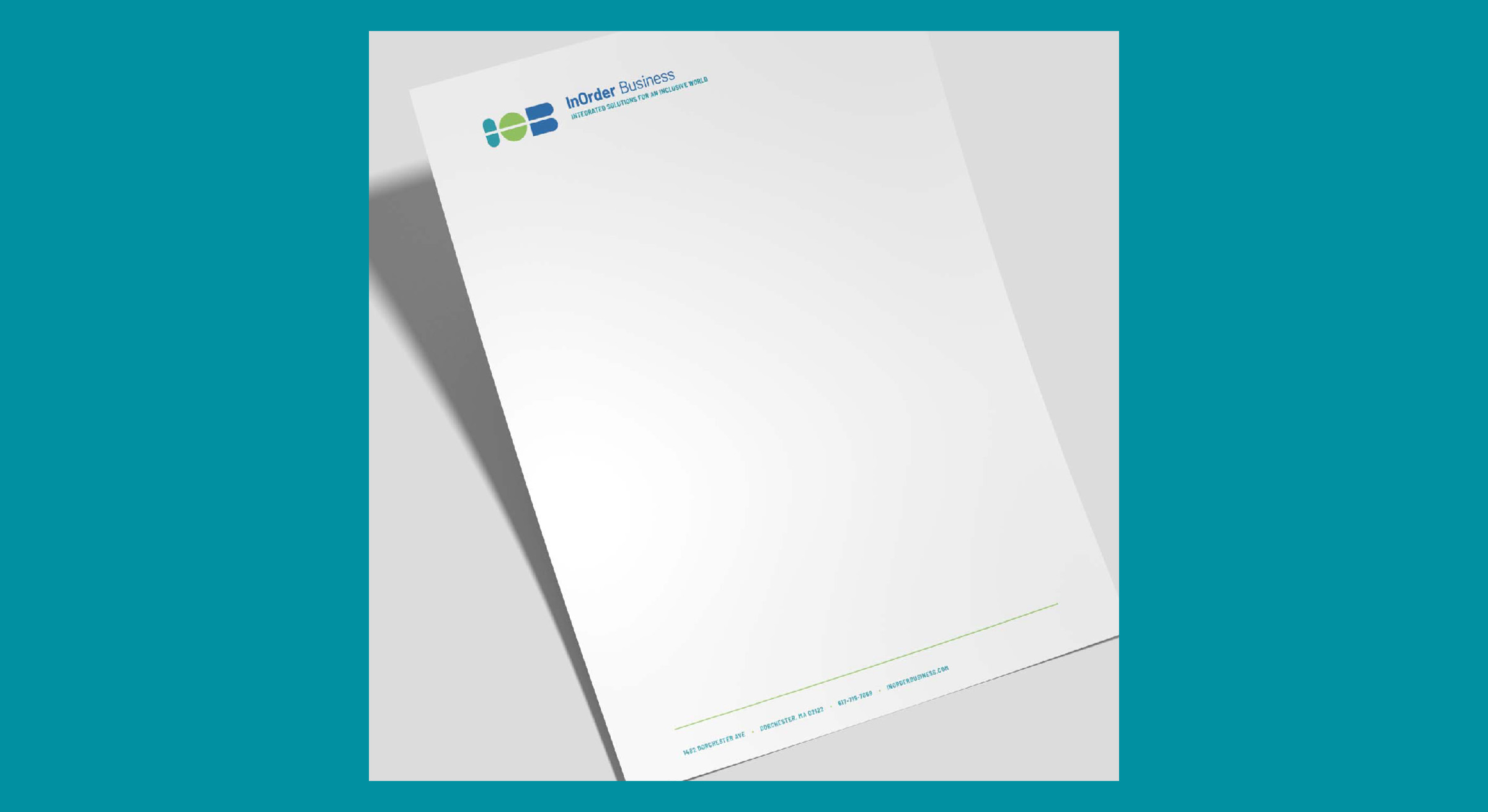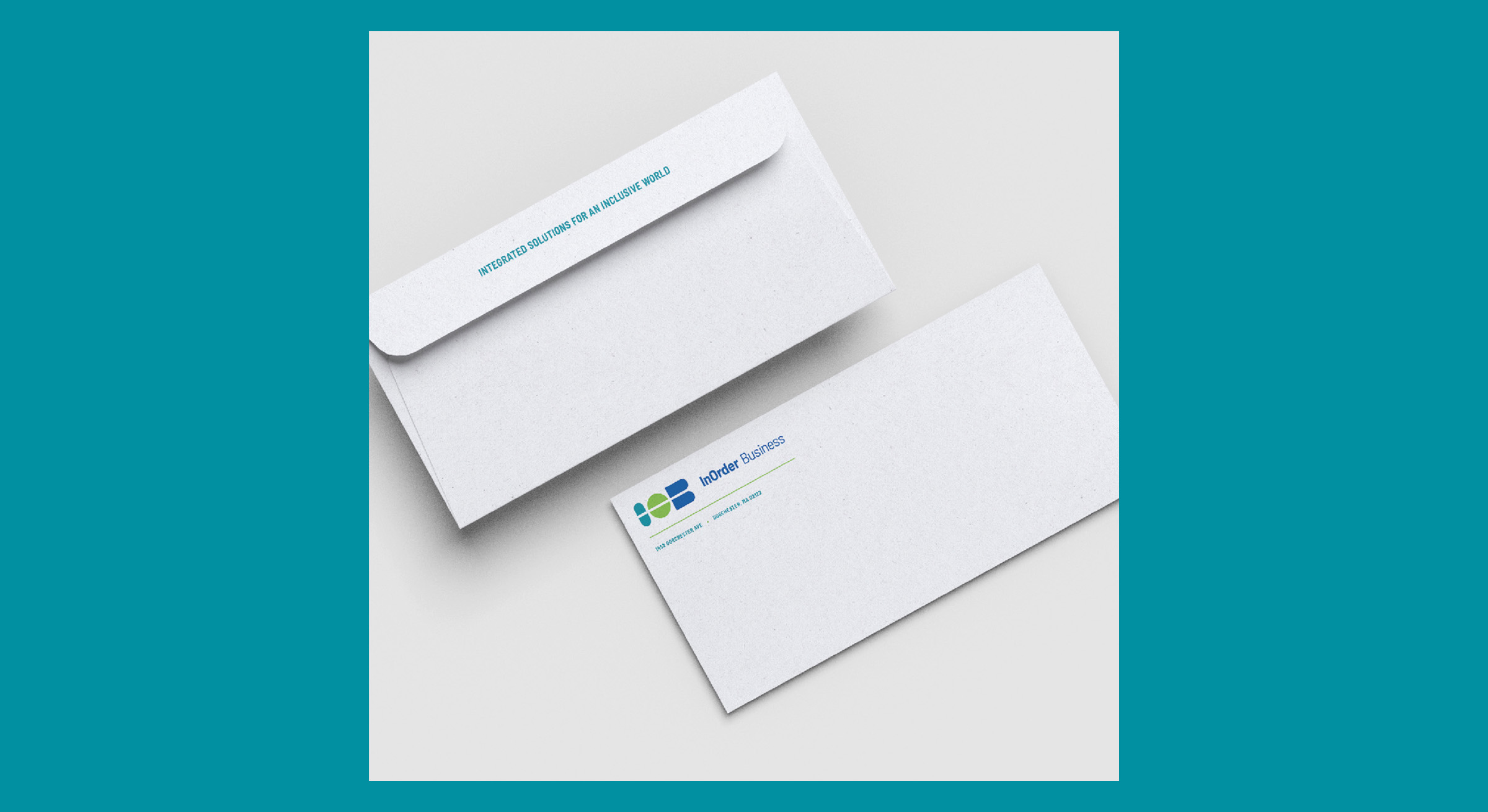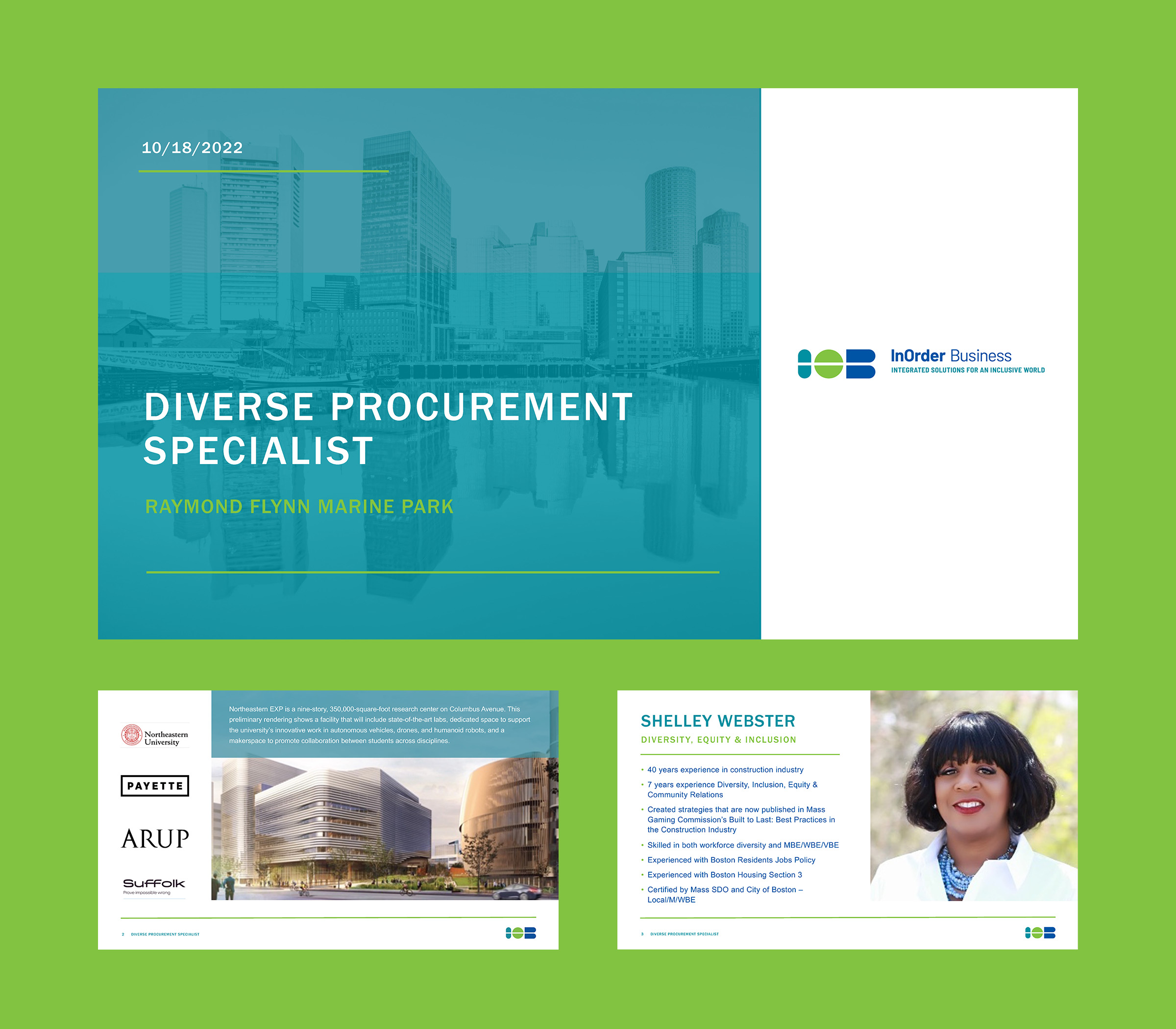 The results
---
Through a comprehensive discovery process, we learned that the company has a stellar reputation and strong name recognition in its target market as a unique entity in a burgeoning field. After extensive name exploration, it was decided to build upon the significant brand equity already established with their current name. The client enthusiastically supported CviaD's recommendation for the refreshed name "InOrder Business," which was seen as a familiar and memorable identity that applied to all aspects of the business, including diversity consulting. CviaD proceeded to create the tagline "Integrated Solutions for an Inclusive World" to reflect the company as DEI experts and professional problem solvers.
Building upon the new name and tagline, CviaD aligned InOrder Business with positioning, messaging, a brand identity, and collateral system. The new brand platform properly represents InOrder Business as the trusted partner for underrepresented communities and businesses to advance in the construction industry by getting their DEI house "in order." As a minority- and women-owned business enterprise with years of experience in the construction industry, they are uniquely positioned to help their clients solve — and benefit from — the complex challenges in this arena.