Sales and marketing collateral driving
exponential growth.
Massachusetts Convention Center Authority / Signature Boston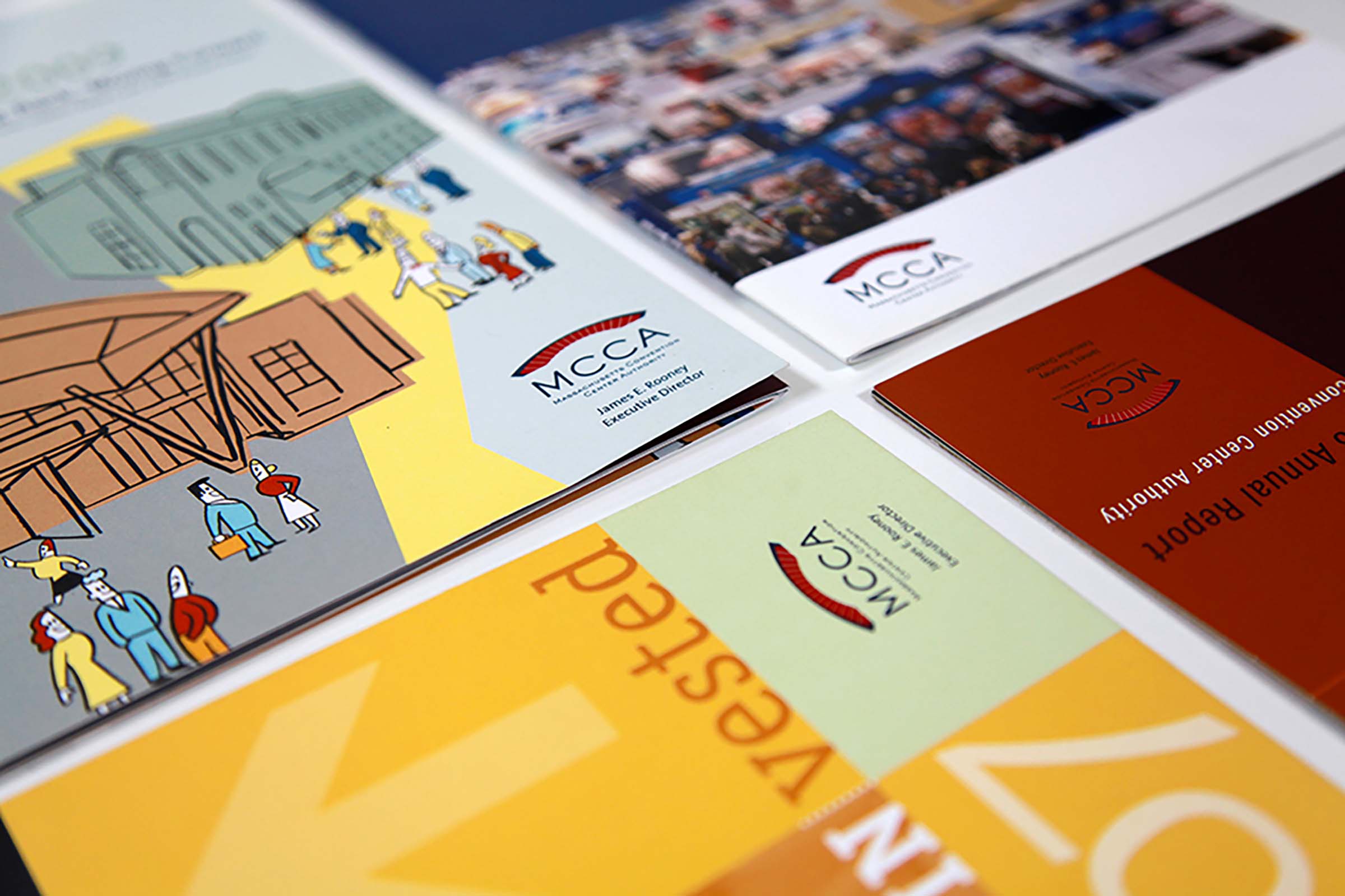 Our task
---
Event Marketing, Print, Visual Identity, Website
The Massachusetts Convention Center Authority (MCCA) owns and oversees operations of the Boston Convention & Exhibition Center (BCEC), The Lawn on D, the Hynes Veterans Memorial Convention Center, and the MassMutual Center in Springfield, MA. Its mission is to generate significant regional economic activity by attracting conventions, tradeshows, and other events to its world-class facilities while maximizing the investment return for the residents and businesses in the Commonwealth of Massachusetts.
In the United States, nearly two million meetings and conventions are held every year, generating $263 billion in direct spending. Massachusetts is a major player in this industry, but the MCCA wanted to corner an even larger share of that market, by emphasizing Boston's role as an international city and destination.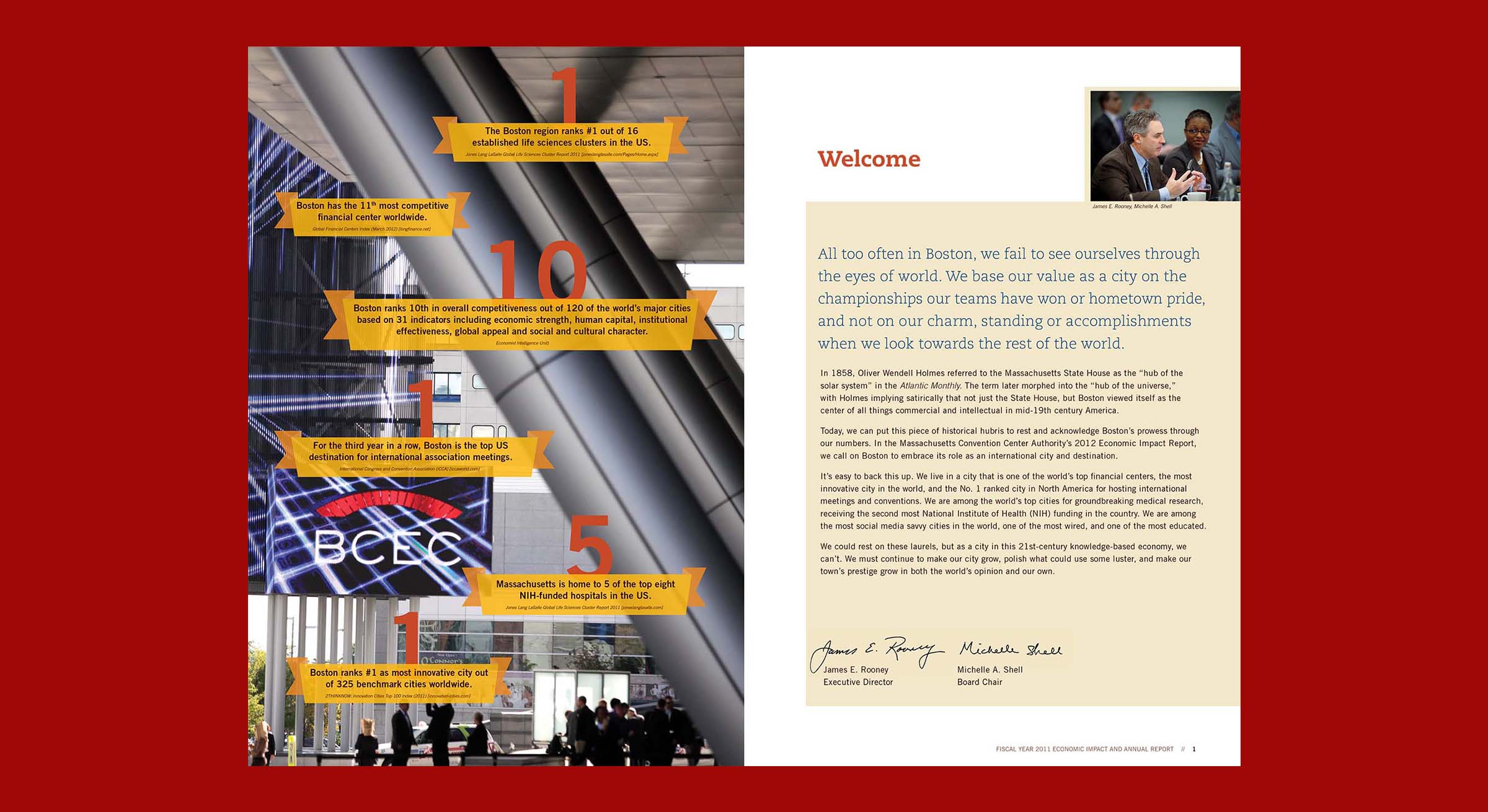 The results
---
CviaD designed and developed brochures and collateral for convention sales and marketing purposes over the course of 11 years. Bi-annually, CviaD also created economic impact reports for digital and print, which featured direct results of its exponential growth. Custom photography, video, infographics and dynamic content brought messages and milestones to life, reinforcing that Boston is the #1 ranked city in North America for hosting international meetings and conventions. The BCEC and the Hynes have since earned a rare gold standard from the International Association of Congress Centres (AIPC), making Boston only the fourth city in North America and the 12th worldwide to have been awarded this top standard.
The strength of Vicki's team has been in the ability to listen to our needs, and present us with well-thought out ideas for marketing programs to specifically address those needs.
Caryn Izhar,
VP of Convention Marketing