Renewal and accessibility

for an
environmental brand.
New England Waste Management Officials' Association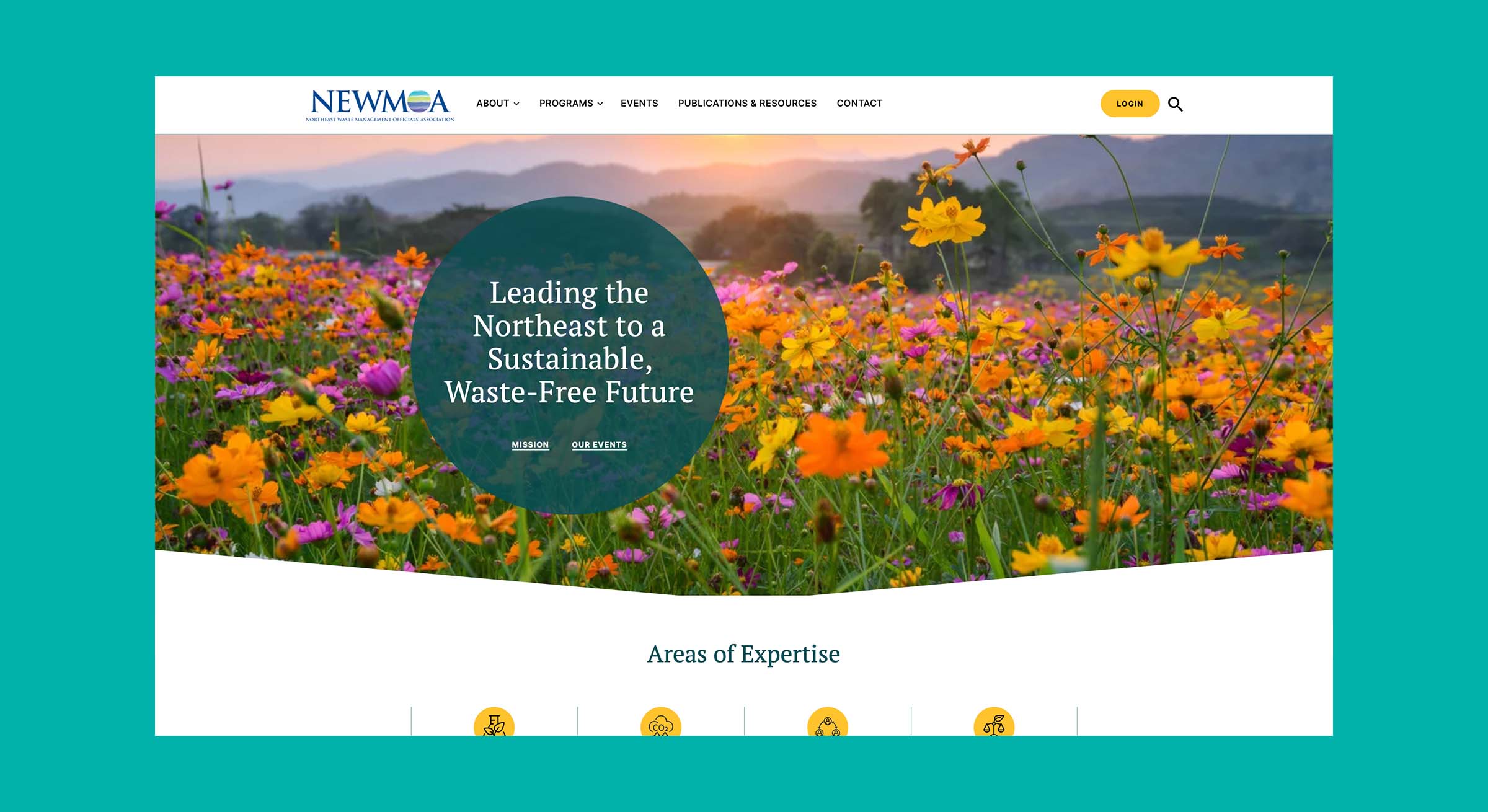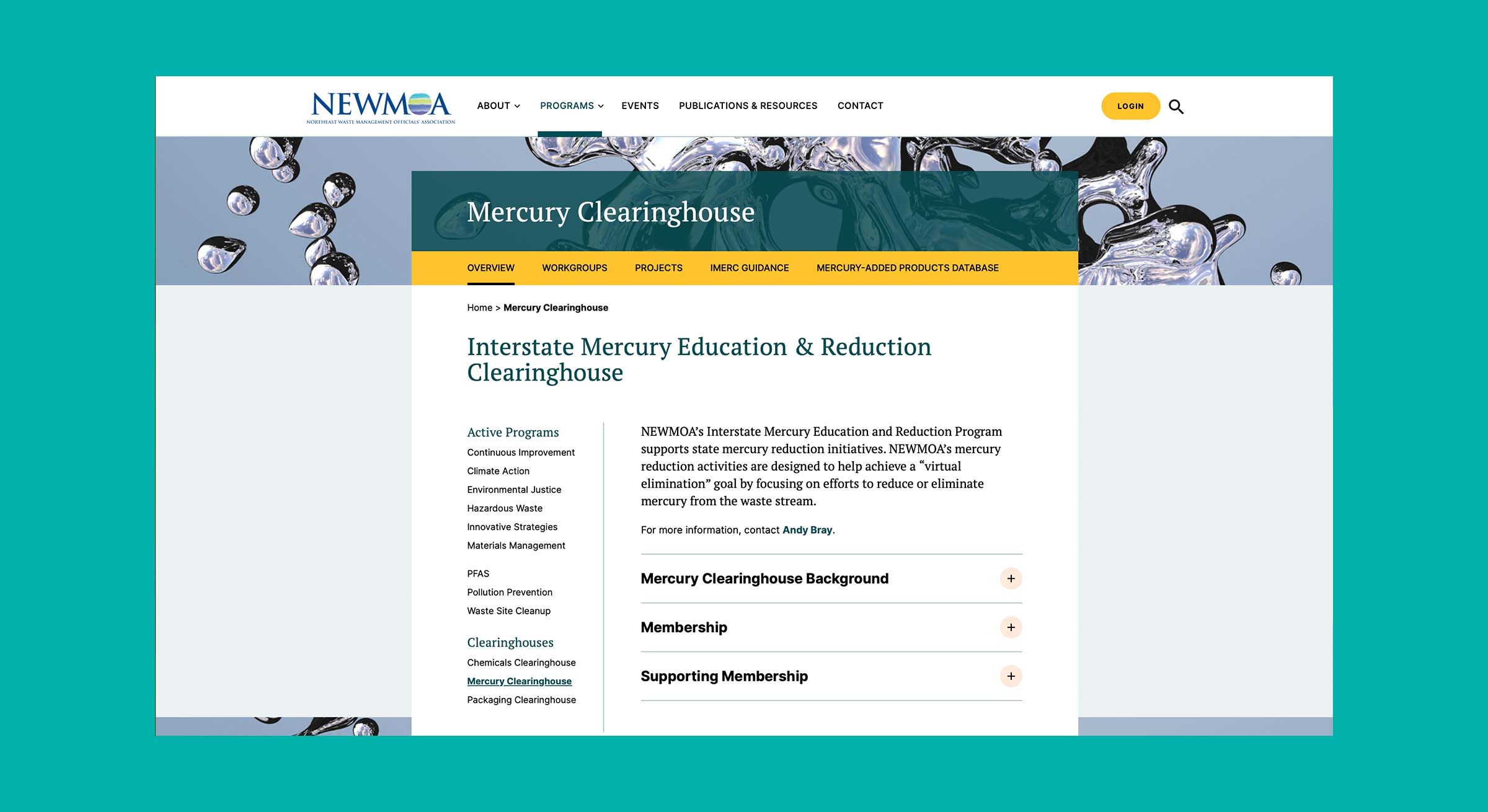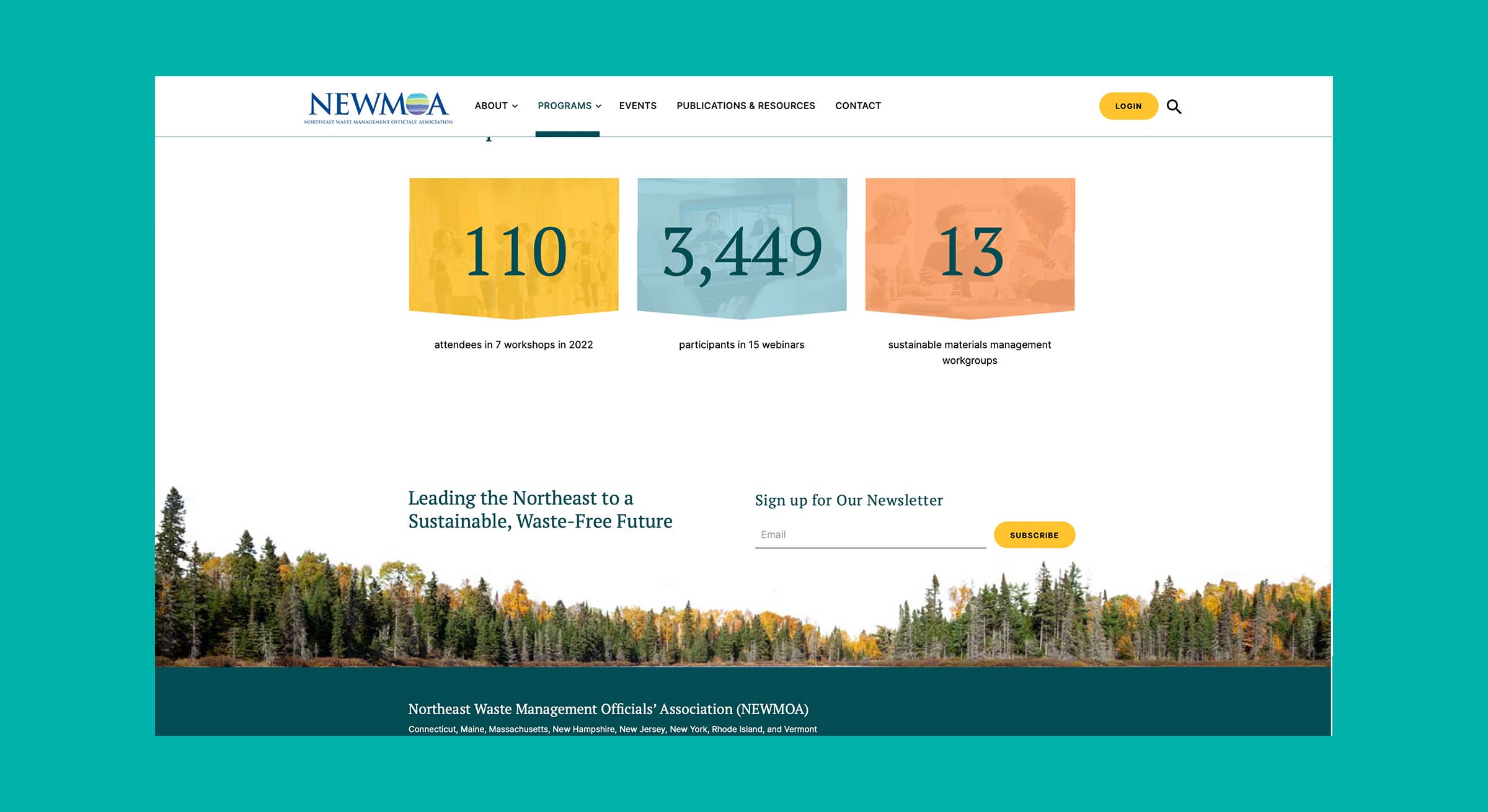 Our task
---
Website
CviaD had the exciting opportunity to undertake the development of a new website for Northeast Waste Management Officials' Association (NEWMOA), an interstate organization focused on collaborative regional initiatives to address environmental challenges and promote sustainability. Our task was to create a modern, mobile-first, accessibility compliant website, and integrate a new Content Management System (CMS) for seamless content management and updates.
To meet NEWMOA's requirements, a key aspect of our task was to implement a hierarchical site navigation system, ensuring users could easily access relevant information and resources. They also required an event management system to facilitate efficient organization and promotion of association events. To enhance user experience and privacy, a password-protected members login feature, granting exclusive access to members-only content was needed. Additionally, links to member sites and key Association documents, promoting connectivity and information sharing within the association was an imperative goal.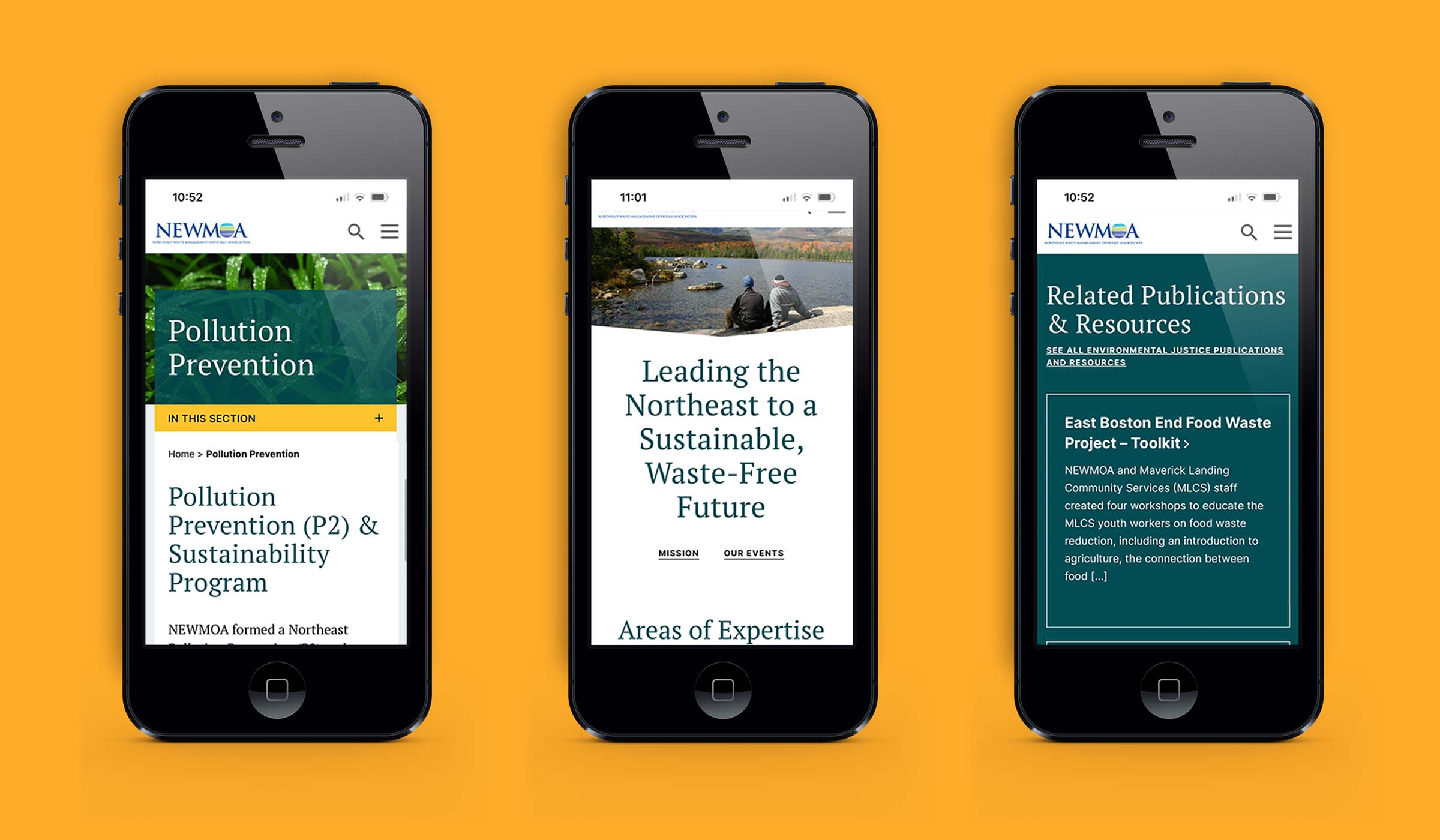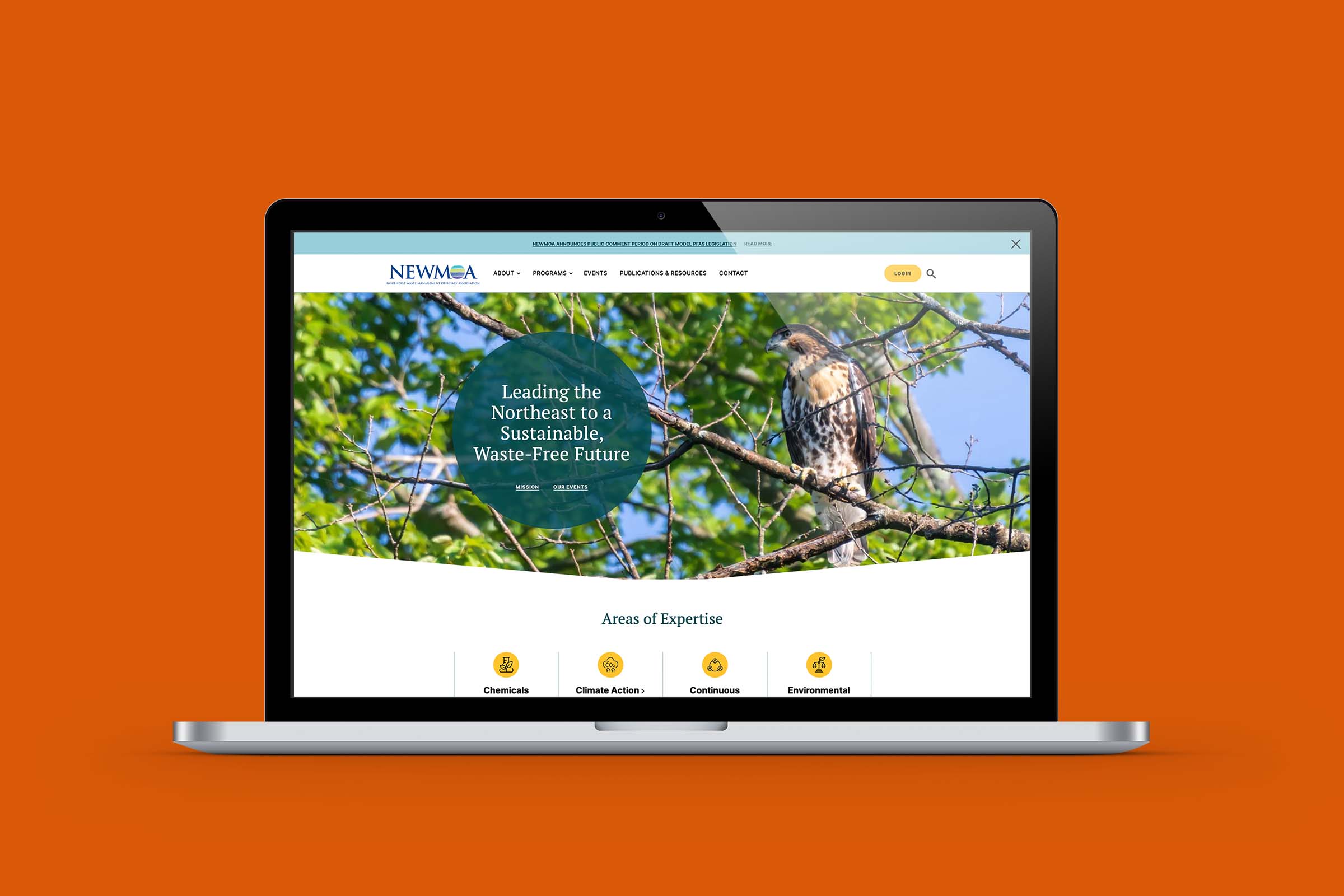 The results
---
We are thrilled to announce the successful completion of NEWMOA.org. The new website showcases a visually-engaging interface that effectively communicates the Association's mission and supports their collaborative regional initiatives. With a mobile-first approach, the website ensures optimal viewing and interaction across various devices, which also adheres to WCAG 2.1 accessibility compliance.
The implementation of a hierarchical site navigation system simplifies user access to essential information and resources, improving usability and overall browsing experience. The event management system empowers NEWMOA to efficiently organize and promote Association events, fostering engagement and participation. The password-protected members login feature provides exclusive access to member-only content, fostering a sense of community and enhancing member benefits.
Through the integration of links to member sites and key Association documents, the  hardened security measures CviaD implemented effectively safeguard the website and sensitive data, mitigating the risk of unauthorized access or hacking incidents.
We invite you to explore NEWMOA.org to witness the visually-rich design, user-friendly navigation, and robust features that empower the Northeast Waste Management Officials' Association in their mission to advance pollution prevention and sustainability.
CviaD did a fantastic job on the new newmoa.org website! They have been a great team to work with — always punctual and responsive and dedicated to creating a great product. We are very excited about our new website.
Terri Goldberg,
Former Executive Director, NEWMOA