Revitalizing community connection

through rebranding and inclusive digital accessibility.
Westerly Library & Wilcox Park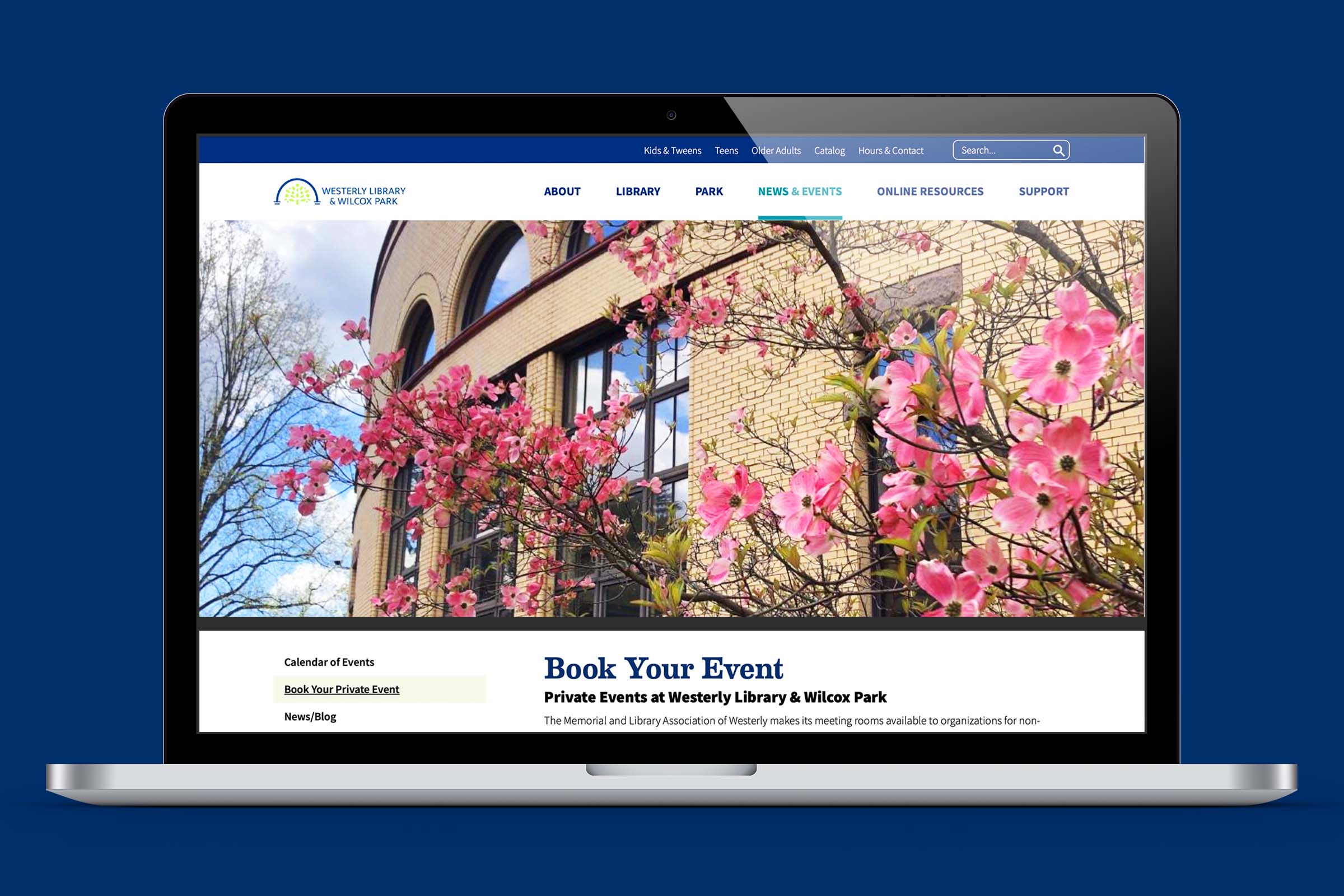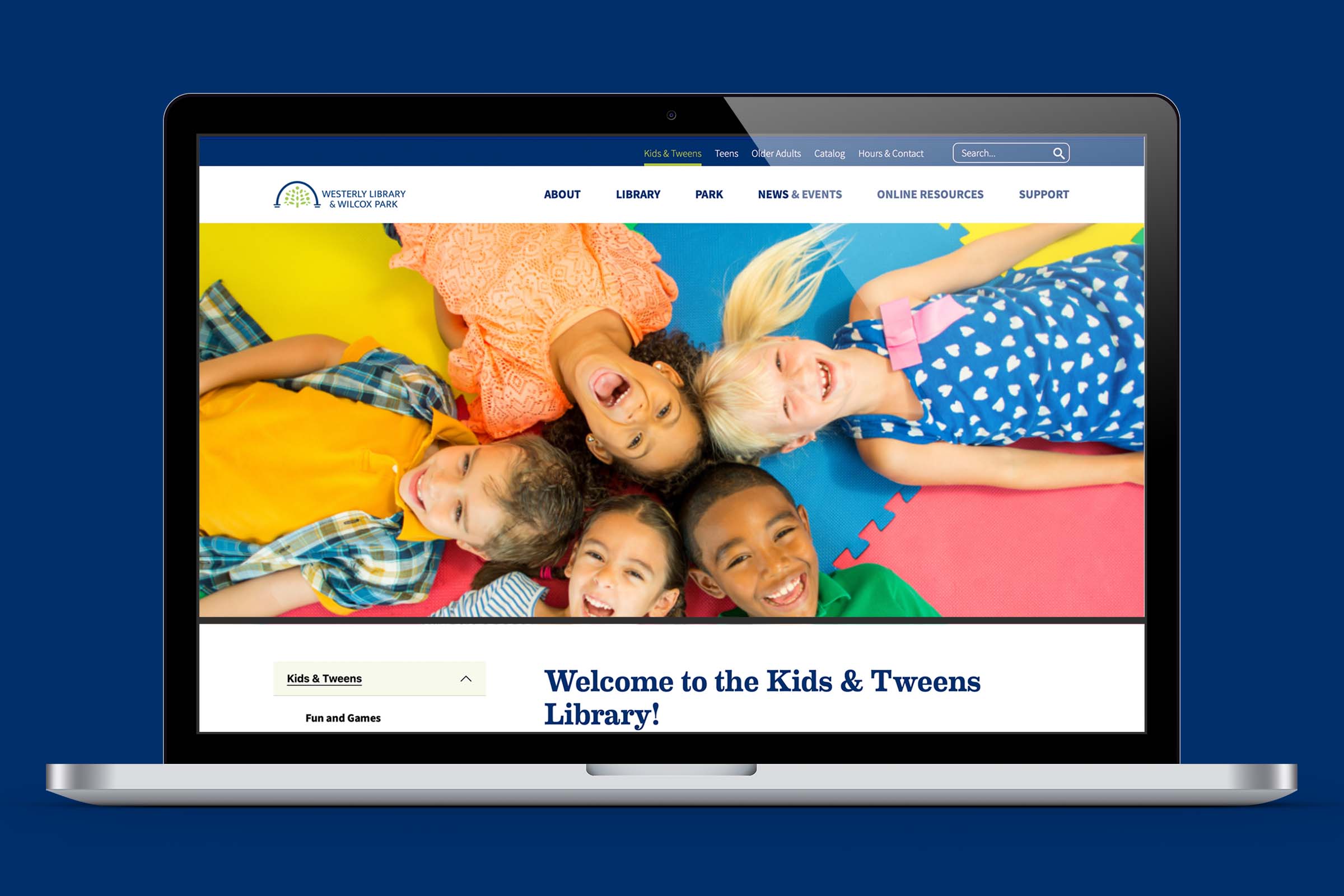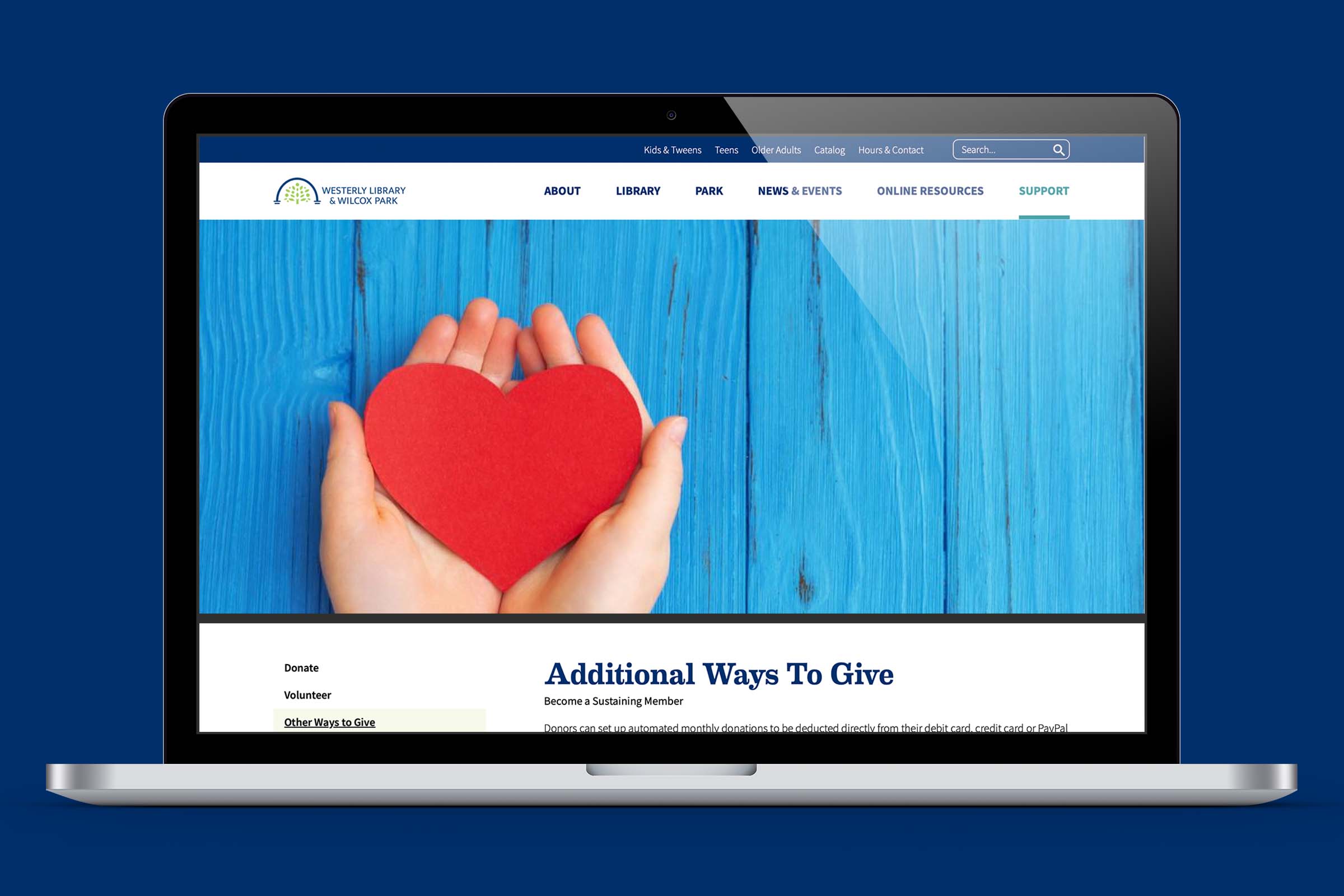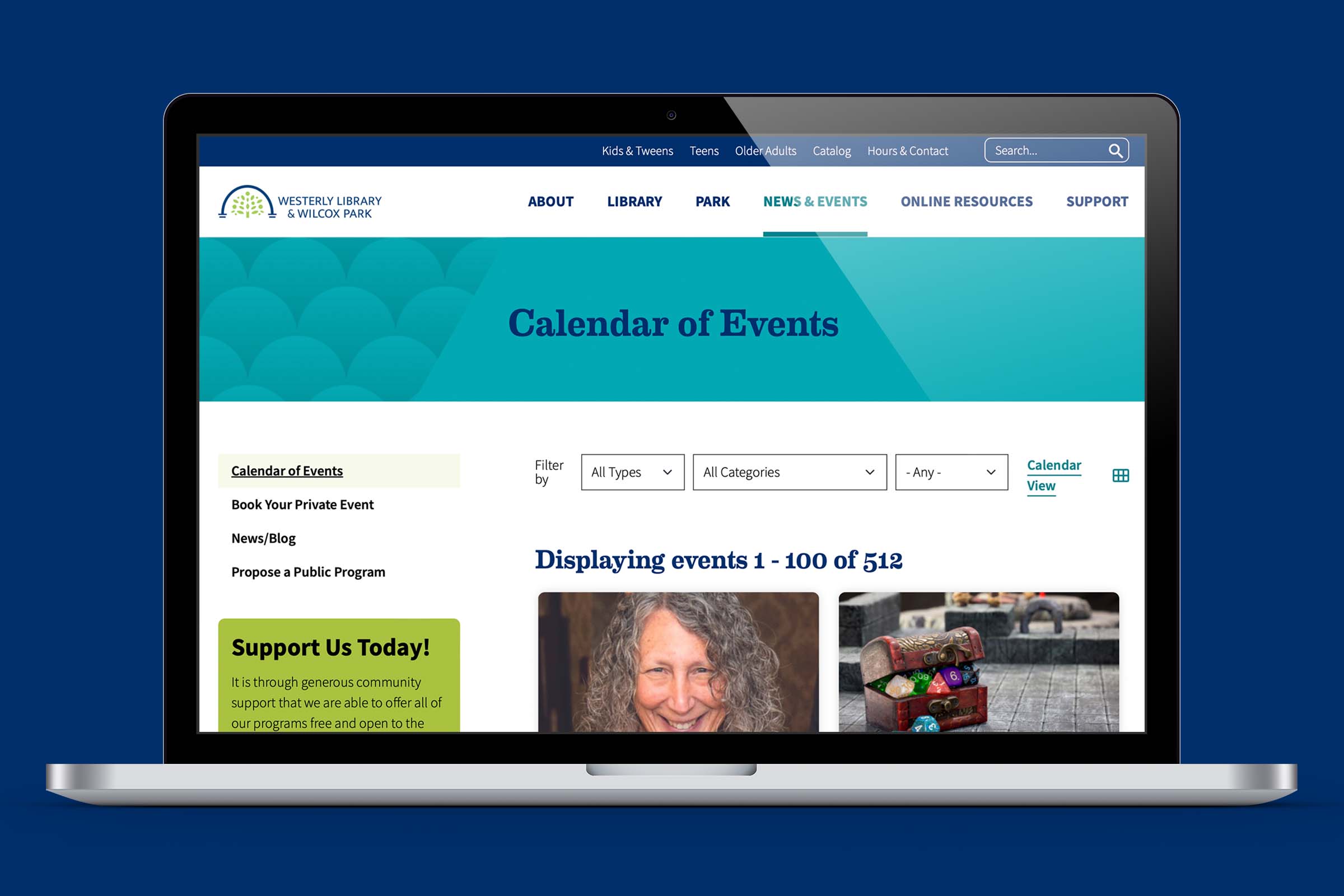 Our task
---
Westerly Library & Wilcox Park, a cherished cultural and botanical asset, serves Rhode Island and Connecticut as a non-profit institution. Established in 1894, this hub fosters knowledge, events, culture, and relaxation. The Library also participates in a statewide-automated network, offering access to online databases, e-books, and over four million items from library collections across the state of Rhode Island.
Amidst the pandemic, upholding this vital community resource became paramount. CviaD was chosen to rejuvenate the brand identity, to align it with both the Library and the Park. In addition, a new website was needed to optimize virtual operations for digital accessibility, in advance of the timeline dictated by Westerly Library's Strategic Plan.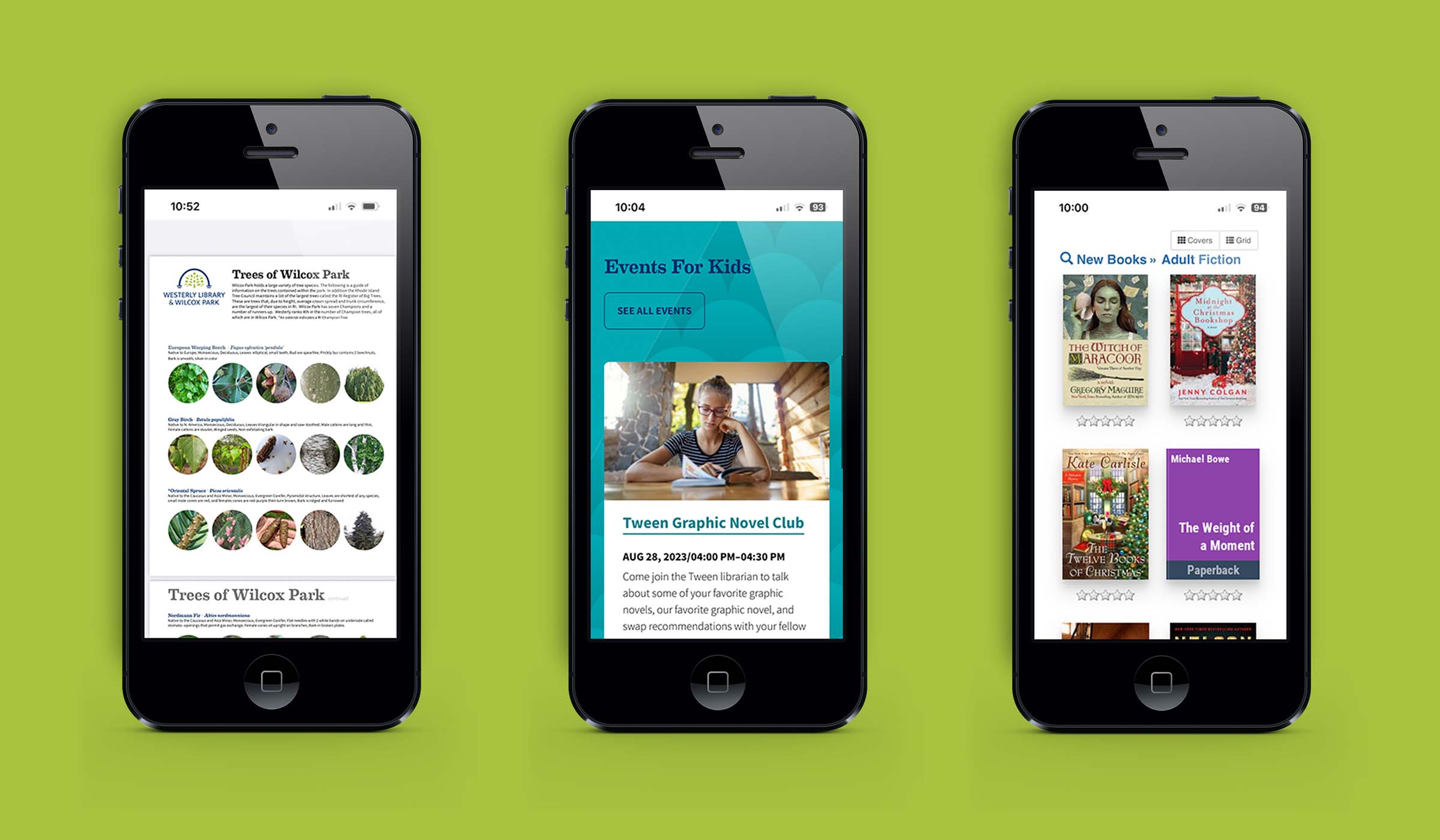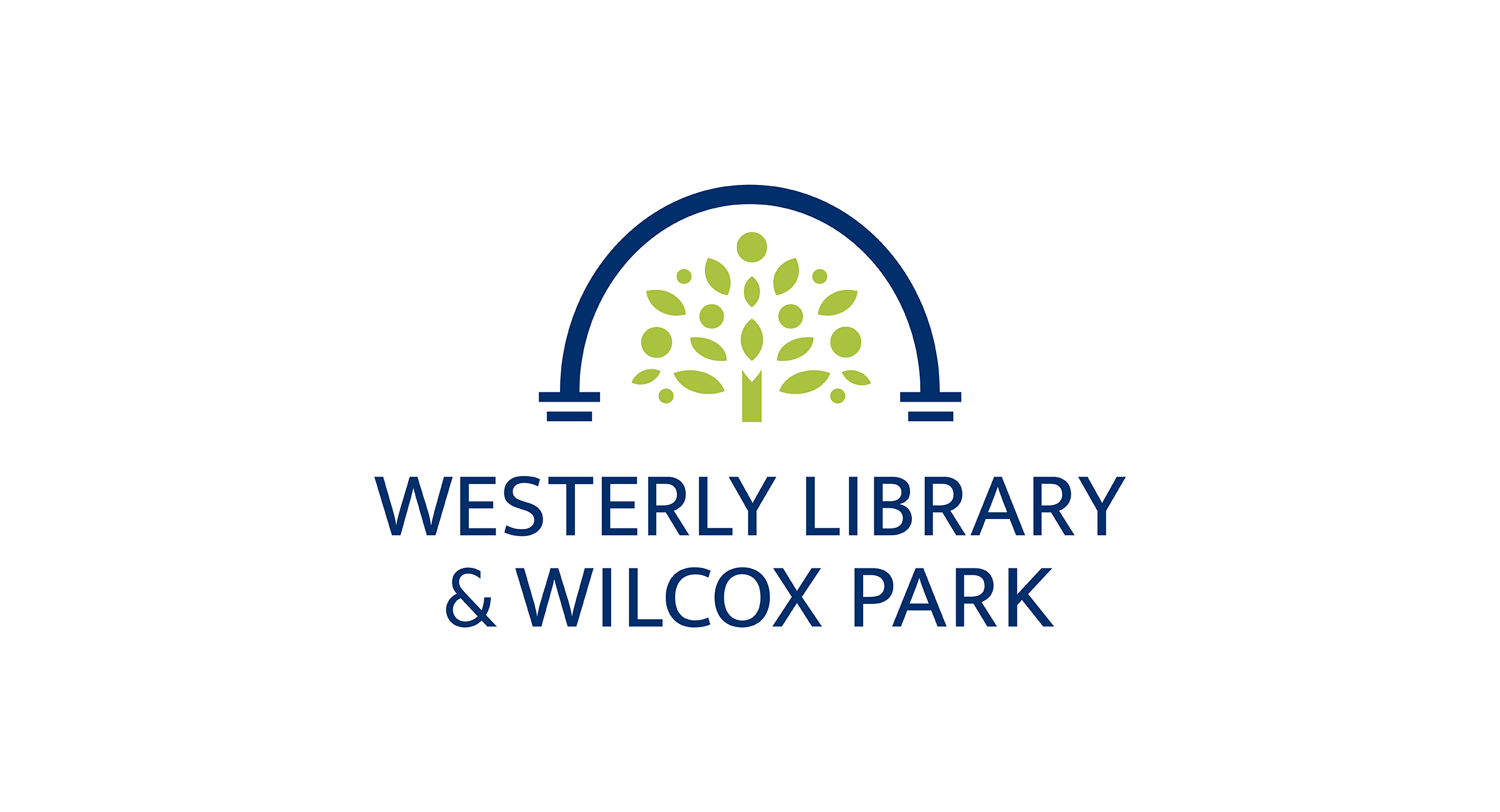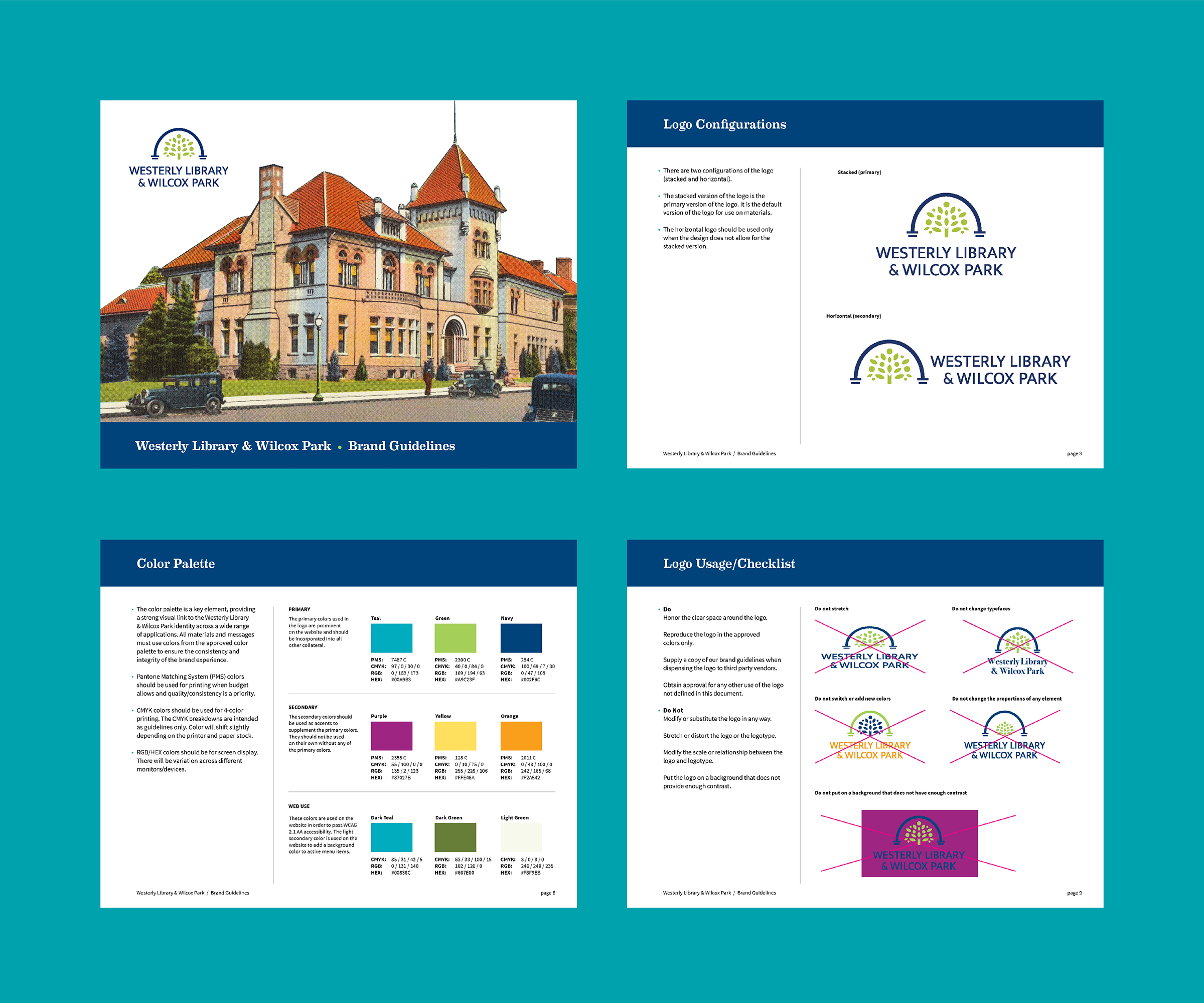 The results
---
The outcome of this effort were the result of CviaD's thorough engagement with internal and external stakeholders, recognizing the need for a strategic rebrand and an elevated user experience on the website.
CviaD established a new logo that harmoniously encapsulates the essence of both Westerly Library and Wilcox Park. The logo symbolizes their unity as a single entity and a shared destination. To ensure its seamless and proper application, a set of brand guidelines was devised.
Concurrently, CviaD unveiled a highly dynamic and feature-rich website adhering to WCAG 2.1 AA accessibility standards. Through this inclusive design and functionality, the website solidifies Westerly Library & Wilcox Park's position as an indispensable communal asset, fostering engagement and accessibility for all.
We thoroughly enjoyed working with CviaD. Vicki and her team were professional, comprehensive, and patient. CviaD developed a new logo and a new accessible website for us. Building a WCAG 2.1 AA website was far more complex than we imagined. CviaD not only educated us about the process, but developed a website that we are extremely proud of.
Brigitte Hopkins,
Executive Director, Westerly Library & Wilcox Park